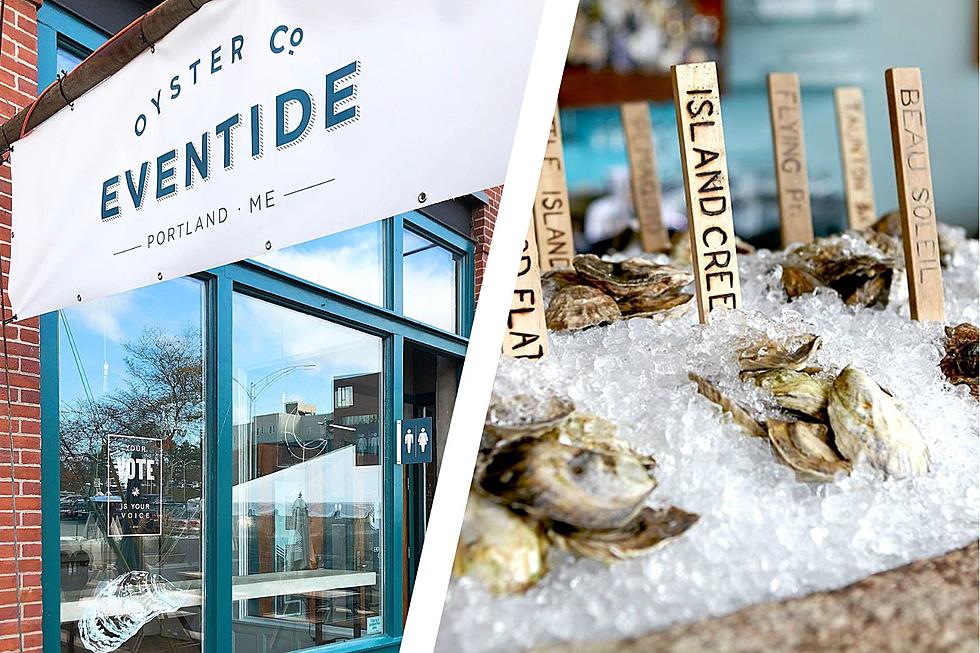 A Popular Portland Eatery is Maine's Best Bucket List Restaurant
Eventide via Facebook
A trendy Portland restaurant recently received some positive press from a popular website.
The online foodie magazine LoveFood has released an article titled, "The Bucket List Restaurant in Every State." The list is a who's who of some of the most popular restaurants in the country, and Maine's selection is no exception.
LoveFood selected the extremely popular Eventide Oyster Company, a restaurant that can be found in Portland's Old Port district. The restaurant, known for fresh oysters, cold and hot seafood preparations, and other local favorites, has been a hot spot for both locals and tourists since opening over a decade ago.
It's also known for extremely long wait times, especially in the heart of the summer when Portland looks more like New York City than a small city. The majority of seating at the small establishment is first come, first serve. There are limited reservations, but they're incredibly difficult to get. The bottom line is that more than likely, you will be waiting to eat at this joint. But if you love seafood, it will be worth it.
Here's a little of why LoveFood thinks the Eventide is worth that wait.
A regular on 'best of' lists of the state, and famous for its inventive seafood dishes, it's hard to get a table at Eventide Oyster Co. but extremely worth it. Its take on classic New England fare won the restaurant a James Beard Award and its famous for its brown butter lobster roll.
That little write-up perfectly explains why Eventide is a great selection for Maine's bucket list restaurant. I'm sure there's plenty of people in this state and beyond who are still trying to get there for the first time.
There is some relief for some, because Eventide has opened a second location. That second shop can be found right in the heart of Boston on Boylston Street.
Congrats to Eventide on even more tremendous press. It's not like they need it, but they certainly deserve it.
Try These 50 Maine Restaurants with the Best Outdoor Seating
Thanks to our great listeners we were able to compile a list of many of Maine's restaurants with the best outdoor dining.
These great spots can be found across the state and waiting for you to give them a try.
How many have you been to? How many would you like to try for the first time?
5 Pizza Places In Maine You Absolutely Must-Try According To Food & Wine
From Brooksville to Bath, Food & Wine has identified the five pizza places in Maine that you absolutely can't miss