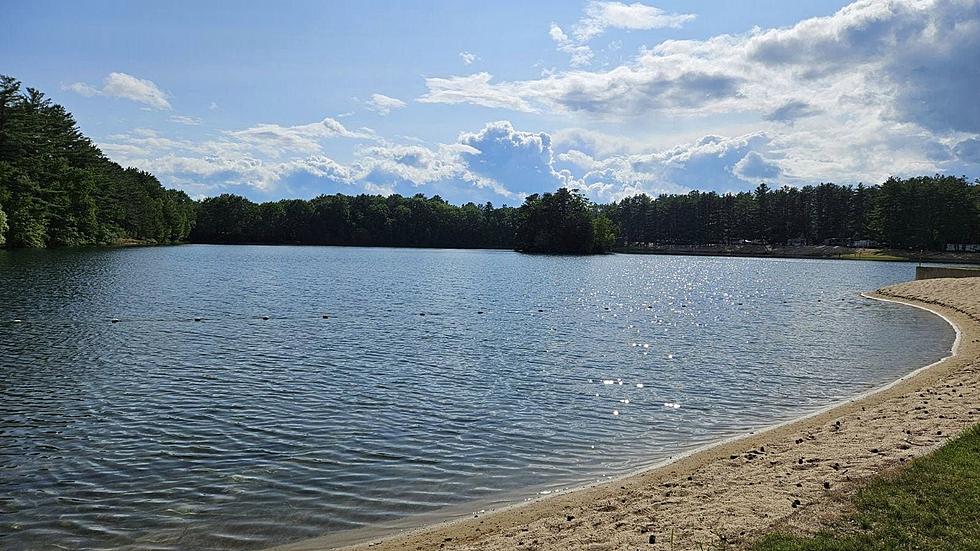 Campground in Scarborough, Maine, Won't Open Beach to the Public for Second Year in a Row
Wassamki Springs Campground via Facebook
As an example of why we can't have nice things, a campground in Scarborough will not be opening its beach on a private lake to the public because the public can't behave themselves.
In a post on their Facebook page on June 25, family-owned and operated Wassamki Springs Campground off Saco Street in Scarborough announced that for the second year in a row, they will not open their beach to the public and it will only be available for campers. The reason for closing to the public yet again is that many people who used the beach and were not campers were not cooperative with the rules of the campground.
Visitors would refuse to leave the beach at closing time, would throw their trash on the ground, swim to the island in the middle of the lake despite a sign that it was not allowed, and a list of several other discourteous acts that people would display.
"Now, while we understand this wasn't everyone, it was enough people that were doing these things that it ultimately ruined it for everyone," the Facebook post reads. "Please understand that this wasn't an easy decision for us either, and we are sorry for the inconvenience to the people who were respectful and did follow the rules."
There's not much I despise more than unruly guests acting like they own the place. Most of the people in the comments section of the post were in support of the decision, even if it was unfortunate. Again, this is why we can't have nice things. Follow the rules or someone will take their ball and go home. I don't blame them.
If you'd like to reserve a site and will respect the rules on the beach like most of us would do, call Wassamki Springs Campground at 207-839-4276 or go to their website at wassamkisprings.com.
These 13 Maine Cities Have the Best Downtowns
30 Musical Acts That Have Played The Ballpark in Old Orchard Beach, Maine
The Ballpark in Old Orchard Beach may be most known for minor-league baseball. However, the rock history is extensive. Here is just a small sample of the musical acts that have performed at the legendary stadium.