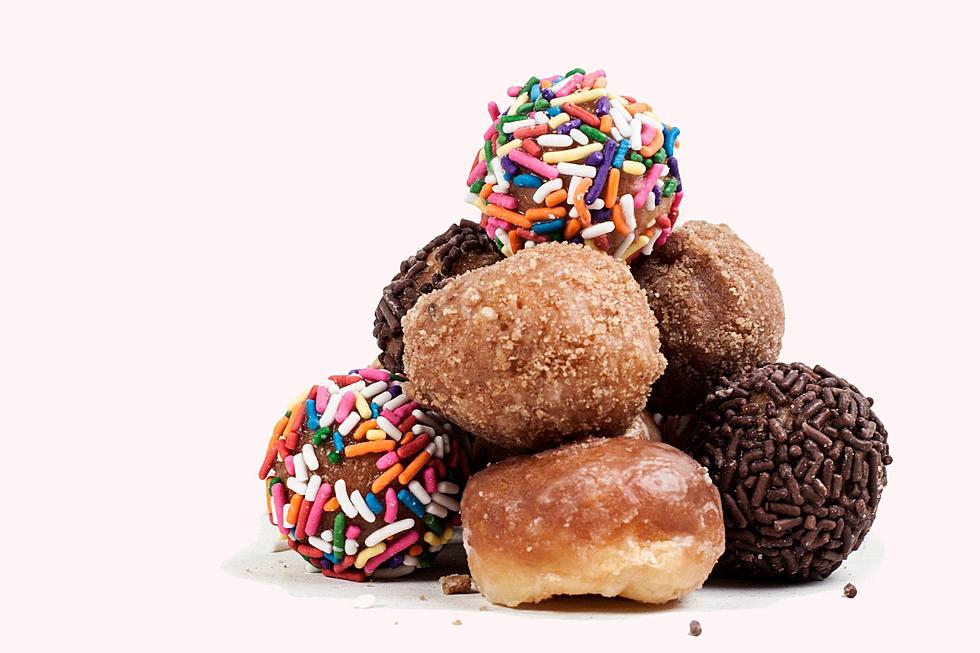 One of Maine's Sweetest Inventions is Still a National Treasure
Getty Images
We Americans love our sweets.
And why not? They are delicious. Hey, you only live once, right? Why not indulge from time to time? I mean, I try and eat as healthy as a I can, but it doesn't mean I'm totally going to avoid treats.
Did you know that one of our favorite treats may have actually originated right here in Maine? I'm talking about a small morsel of goodness that's become a national juggernaut in the sweet treat game. That's right, the doughnut hole.
Ah yes, doughnut holes. The little clump of dough "allegedly" from the inside of a freshly made donut. Sometimes plain, sometimes sprinkled, sometimes glazed, all-the-time delicious. And apparently 100% Maine.
According to roadsideamerica.com, the story begins in 1847 in the Midcoast town of Rockland. A 15-year-old sailor by the name of Hanson Crockett Gregory was tired of eating disgustingly undercooked "doughnuts" while working on the ship.
The problem with these doughnuts was the fact that the center would always be underdone, rendering it nearly inedible. So as the story goes, Hanson got this wild idea to do something nobody had ever thought to do before: cut out the middle.
All of a sudden, Hanson had created both the modern-day doughnut and doughy "hole", which the sailors would eat as well. Roadside America even points out that these new food innovations were so popular that Hanson's mom started selling them around town. Talk about that American entrepreneurial spirit.
Hanson's creation(s) can now be found in coffee shops, national chains, bakeries, and stores across the country. In fact, there's a good chance you had one this morning for breakfast.
While this story doesn't get a ton of publicity, it didn't stop the town of Rockport from forever immortalizing Hanson and his significant contribution to Americana. In 1947, the town erected a monument in Hanson's memory of his amazing creation that occurred 100 years before.
America thanks you, Hanson. Your creation has made the world a better and much sweeter place.
31 Bucket List Restaurants in Maine
Here are 31 Maine restaurants that folks told us are bucket list worthy. They are very diverse can be found across the state.
Gallery Credit: Chris Sedenka
LOOK: 30 Largest Exports from Maine Revealed
Check out the 30 largest exports from the state in 2022.
Gallery Credit: Stacker