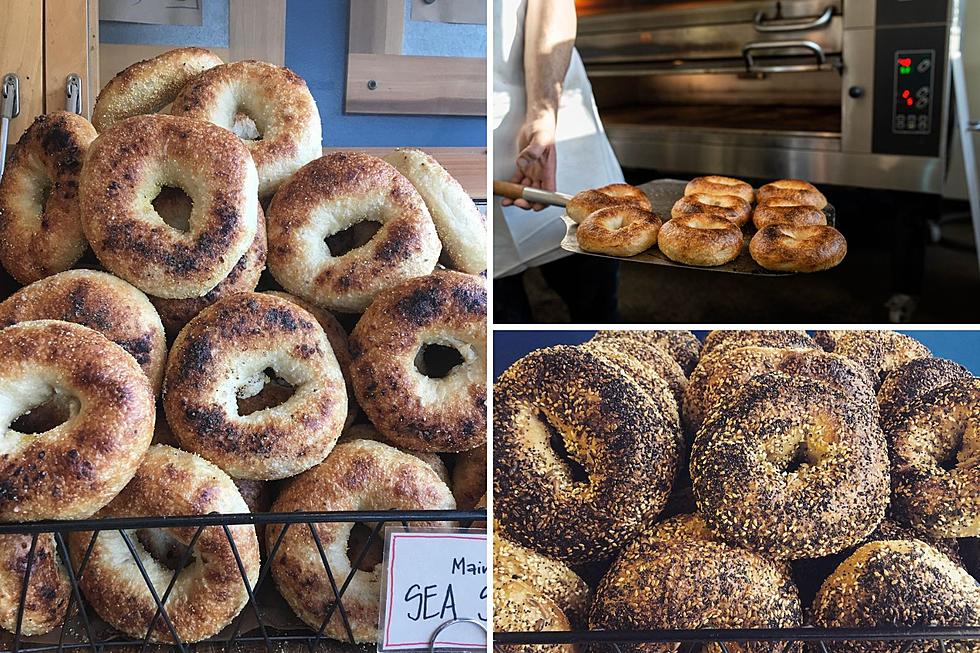 Is Maine's Best Bagel Found at This Popular South Portland Bakery?
Scratch Baking Co via Facebook
Is there anything better in the morning than a bagel? The spherical vessels are a perfect food. They are super chewy, extremely versatile, and downright tasty.
Craving something sweet? How 'bout a bagel? Craving something savory? Well, how about a bagel? Need bread for a breakfast sandwich? Bagel. Looking for a quick, on-the-go bite? Yeah, bagel. There's truly no end to its incredible versatility.
Fortunately, we Mainers are lucky to have a lot of great bagel shops statewide. However, one of those spots was singled out recently on the national scene.
The good folks over at popular culinary site The Daily Meal decided to take a closer look at America's best bagels. In fact, they chose one shop in every state to represent the country's best. Maine's selection came from a little neighborhood joint in South Portland called Scratch Baking Company.
The neighborhood bakery is a true success story. First opening in 2004, a combination of hard work and great food has helped build it into an institution. If a true sign of success is a line out the door, then you know Scratch is doing things right.
Scratch has a tremendous variety of goods. Buns, fresh baguettes, sweet breads, and gooey pastries flood the menu. Plus, a full espresso bar is there to help perk you up.
But the most popular item has to be the enormous and perfectly chewy bagels that tend to sell out quickly, and with good reason: they are amazing. Maine Sea Salt, Everything, Sesame, and Pumpernickel are just some of the incredible flavors that will help you start the day.
I think the best way to describe how good these bagels are is the fact you don't really need to add anything to them. They are simply amazing, even when naked. Don't get me wrong, a little smear of cream cheese will certainly elevate them, but it's not needed. It's a true testament to the bakers.
Don't just take my word for it. Here is a little from The Daily Meal on why they chose Scratch as Maine's best place to get a bagel.
Scratch Baking Co. is taking first in Maine as the ultimate bagel shop, dedicated to crafting small-batch, artisanal delights from Wednesday through Sunday. This neighborhood gem combines great food and a warm community spirit, fostering a personal and welcoming environment.
I couldn't have said it better myself. And for those who have been to Scratch know exactly how accurate this sentiment is.
Congrats to Scratch for this wonderful publicity. It's very well-deserved. Here's to many more years of bagel and baked goods excellence.
20 Greater Portland, Maine, Restaurants That Have Been Featured on National Television Shows
Here's a list of 20 prominent Greater Portland, Maine restaurants that have been featured on national television shows. This is a great representation of the region's incredible food scene.
Gallery Credit: Chris Sedenka
Here's Where Maine Home-Buyers Came from During the Pandemic
Here is a list of Maine's single-family home buyers from the pandemic. It's a closer look at what state they came from.
This does not include sales from Maine buyers or those from Puerto Rico, military bases, and other territories.
Gallery Credit: Chris Sedenka