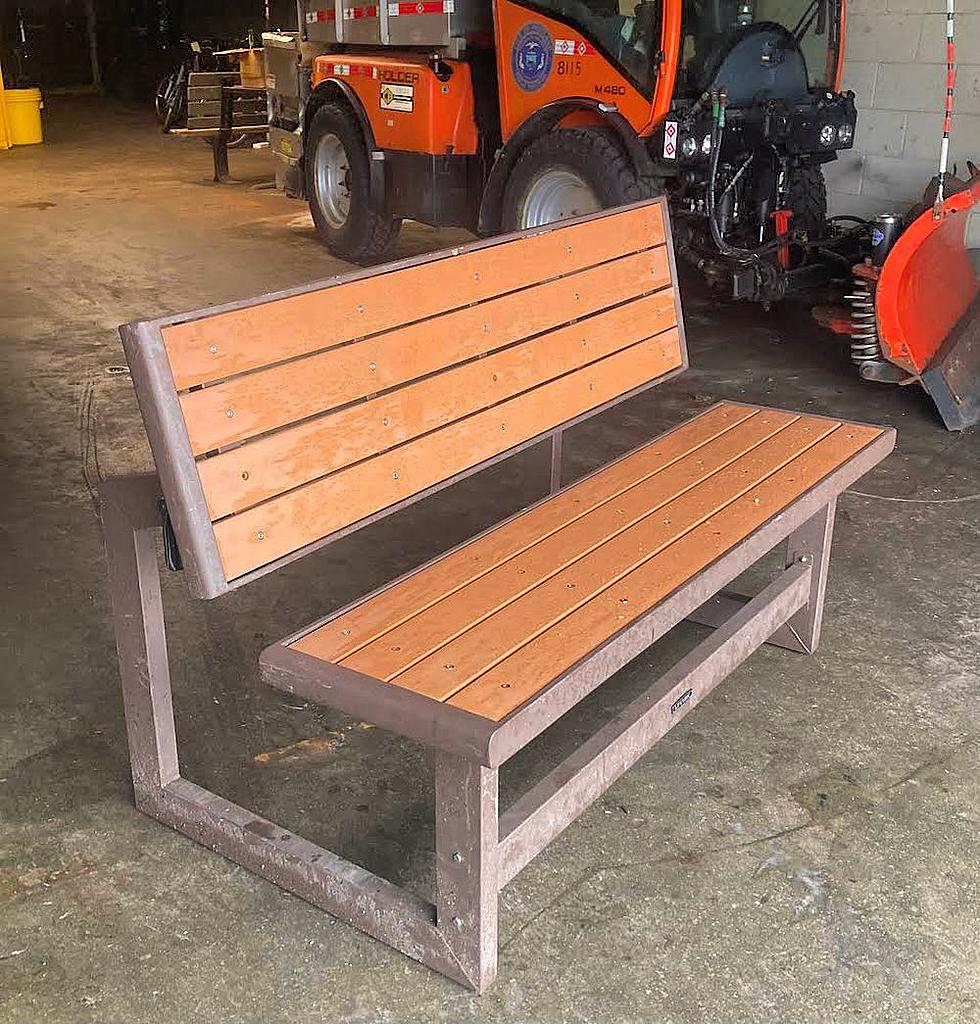 Hey, Portland, Maine, HiFi Donuts! Is This Your Missing Bench?
- Portland Downtown Facebook
Mystery solved?
I mean it's not the kind of mystery that requires a podcast, but it was a pretty quick turnaround. HiFi Donuts right next to the radio station posted on their Instagram stories that well, they can't have nice things.
Gotta hand it to HiFi. They could have been so much snarkier in their post. But just a few hours later Downtown Portland put on its Facebook page that they found a bench in a downtown park.
With the help of the fine people of Facebook, the mystery seemed to be solved rather quickly. Many people commented that it sure looked like HiFi Donut's bench. But Terry Delargy went a step further and said, 'Looks like it' with photographic proof.
Portland Downtown asked whoever the bench belonged to to DM them. I'm pretty sure when I head into work, I'll find that bench where it belongs.
Now, to the dummies who took the bench and dragged it to a park. Come on. I can only imagine you were drunk and thinking, this is a fine park, but I don't like their seating arrangements. If only I could have that sweet bench up at HiFi to sit on. You're lucky HiFi is easygoing and doesn't want to hunt down your dumbasses and press charges.
Let HiFi have nice things. If you want to sit on their bench, buy a friggin' donut. Thank you Portland Downtown for finding the bench and thanks to all the detectives who stole my podcast by solving the mystery so quickly.
QUIZ: Can you identify 50 famous companies by their logos?
How well do you know the logos of 50 of the world's most famous companies? Keep scrolling to see if you can guess which icon belongs to which brand.