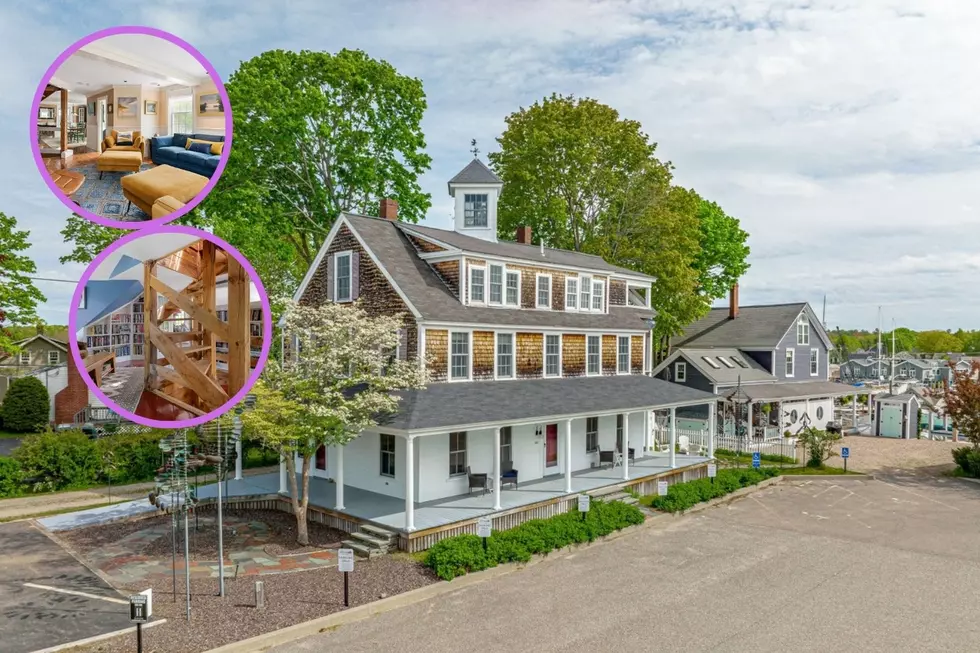 Live Like a Sea Captain in This Stunning 19th Century Kennebunk Home
Randal Simon and Rosane Hirschy at Legacy Property's Sotheby's International Realty: Canva
Coastal Southern Maine probably doesn't get discussed enough. It never seems to be in the same conversation as Maine's other beautiful hotspots. However, it's right there with any area in this state.
From the New Hampshire border to Camp Ellis, the coast is loaded with incredible beaches, inlets, cute towns, and luxurious homes. And one of those homes just hit the market. It's in the town of Kennebunk. And, let's just say the house is fit for any captain.
Found just minutes from Dock Square is this incredible 19th Century home that just epitomizes Maine and its legacy. Complete with Kennebunk River views, the property beams with bright wooden siding, large windows, and an amazing wrap-around porch.
This is one of the more unique homes I've had the pleasure to write about. Built in 1968, this former sea captain's home (complete with the captain's watch tower) is a true treasure.
This incredible 5,400 square foot home features 3 bedrooms, 2.5 baths, numerous large common rooms, fireplaces, a spiral staircase, balconies, firepit, galley kitchen, library, office, water views, and plenty of character and charm.
This home also doesn't have to be a home. The property is zoned for both residential and commercial, so it could most certainly be a business. In fact, the home is already handicap accessible and comes with plenty of parking.
The asking price for this exceptional home is $1.295 million, You can contact the listing agents, Randal Simon and Rosane Hirschy at Legacy Property's Sotheby's International Realty for more information. And please enjoy more incredible images of the home below.
Captain's Home in Kennebunk
Right in the heart of the Kennebunk village is this amazing captain's home. Built in the 1860's, this 3 bedroom, 2.5 bath home can be a special home or even a great commercial property.
Breweries of York County
From the beaches to the farmlands, here's a list of York County's breweries and brewpubs,