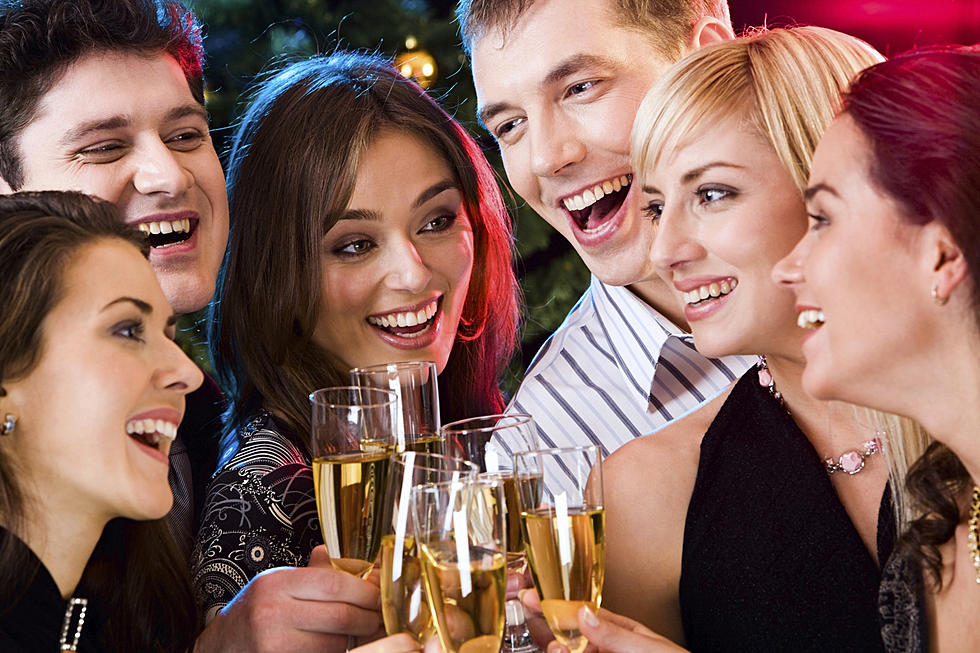 Locals Share the Best Places to Meet MILFs in Portland, Maine
Dmitriy Shironosov
Portland, Maine, has become a worldwide destination for its culinary and beer offerings. That kind of notoriety brings plenty of visitors who have plenty of questions. Most of them involve things like "where can I find the best lobster roll?" or "what's the best summer beer in Maine?".
Occasionally, you'll get an off-the-beaten-path question that locals feel is simply too good to NOT answer. Posted on Reddit by Budget_Scheme_2471, they had a simple but forward question: where in Portland is the best place to meet local cougars and/or MILFs? Without hesitation, locals brought their best answers to the table, and they didn't disappoint.
---
Bubba's Sulky Lounge
There will be a handful of suggestions on this list that are somewhat ridiculous. This probably isn't one of them. Bubba's has long been known in Portland as a great place to dance on the weekends, and cougars apparently love dancing. Bubba's is filled with odd decor, but the bartenders serve up stiff drinks, and it's just far enough from the Old Port that parking usually isn't an issue. Start a conversation over that lunchbox she had as a kid hanging from the ceiling.
---
The Porthole
During the summer months, the Porthole's deck is packed with people almost every weekend. But the real secret to meeting the MILF of your dreams involves happy hour. Thursday and Friday afternoons at the Porthole, local professionals get together and blow off some steam over oceanfront cocktails. Maybe there's someone who just needs an escape, or maybe you get decked in the face. Life is all about choices.
---
Booze Cruises
For a handful of months each year, there's no better slice of paradise than a leisurely cruise out on the ocean in Maine. There's a couple places in Portland that offer booze cruises for your enjoyment, and what good, wholesome MILF doesn't love a chance to crush a few Tito's and sodas while waving endlessly at other boats passing by? The booze cruise could turn into a love boat pretty quickly.
---
Margaritas
There might not be another chain restaurant in America more tied to cougars than Two Juan's Margaritas. The Portland location of Margaritas is tucked away on St. John Street, with loads of parking and a waitlist for cougars. All self-respecting MILFs constantly plan to meet the man of their dreams after crushing an enchilada plate and three Heavens to Margatroid drinks. Go light on the chips and heavy on the salsa, baby.
---
Old Port Tavern
There was a time when Old Port Tavern had a line stretching around the building every weekend because it was the most popular dance club in Portland. Those days have passed, except for the local MILFs who refuse to let their college days go. Step down into the basement bar and welcome yourself into a whole new world of fish tanks and fishnets (if you're lucky).
---
A '90s Cover Band Performance
Cover bands are never a bad time, and Portland has been the home base for many terrific bands that draw excellent crowds. But if you're doing some quick math at home, the spiciest MILFs aren't headed out to see that '70s or '80s cover band. It's all about the '90s, baby. Impress that ferocious cougar by knowing every single lyric to Will Smith's "Gettin' Jiggy With It", or bring even more heat by showing off your air guitar mastery to her least favorite Pearl Jam song.
---
Trader Joe's
The allure of Trader Joe's remains a mystery to most people on Earth, but the internal MILF magnet that each store is built around remains strong. If you can avoid being run over in the parking lot, you'll probably find yourself with a handful of chances to strike up a conversation with a curious cougar over those new organic, grass-fed crackers sprinkled with moon dust.
---
Amigo's
Amigo's remains one of the places that locals in Portland really, really don't want to share with tourists. But desperate times call for desperate measures when on the search for cougars, and they are often hiding in plain sight at Amigo's. Sure, you're probably going to get hustled at a game of pool or might even catch a dart to the neck, but the MILFs are there, chain-smoking, and one shot away from leaving with another guy.
---
Yoga Classes
As of this writing, there's roughly 13,000 yoga studios in Portland. Slap on some spandex and get ready to sweat in more ways than one as dozens of cougars align their body and mind with some zen. They'll certainly appreciate you showing up grunting and growling while "accidentally" letting a chicken wing/Miller High Life fart out during the downward dog position.
---
Farmer's Markets
Believe it or not, cougars love to eat. Not only that, but they love to shop for fresh produce and flowers and everything else you'll find at a farmer's market. Portland has both indoor and outdoor farmer's markets, and there really seems no better time to engage a MILF than when she has a large cucumber in her hand that you'll never be able to compete with.
---
BONUS: The Brunswick in Old Orchard Beach
During the height of the summer season, the Brunswick in Old Orchard Beach feels like a nonstop party. If you're willing to travel 20 minutes south of Portland, The Brunswick serves as a 'cougar corral' of sorts, filled with women who have already made enough poor decisions in life to warrant them drinking a rum bucket on a Wednesday afternoon at 2pm. Long live the 'Swick.
LOOK: Things from the year you were born that don't exist anymore
The iconic (and at times silly) toys, technologies, and electronics have been usurped since their grand entrance, either by advances in technology or breakthroughs in common sense.
See how many things on this list
trigger childhood memories—and which ones were here and gone so fast you missed them entirely.
LOOK: What major laws were passed the year you were born?
Data for this list was acquired from trusted online sources and news outlets. Read on to discover what major law was passed the year you were born and learn its name, the vote count (where relevant), and its impact and significance.