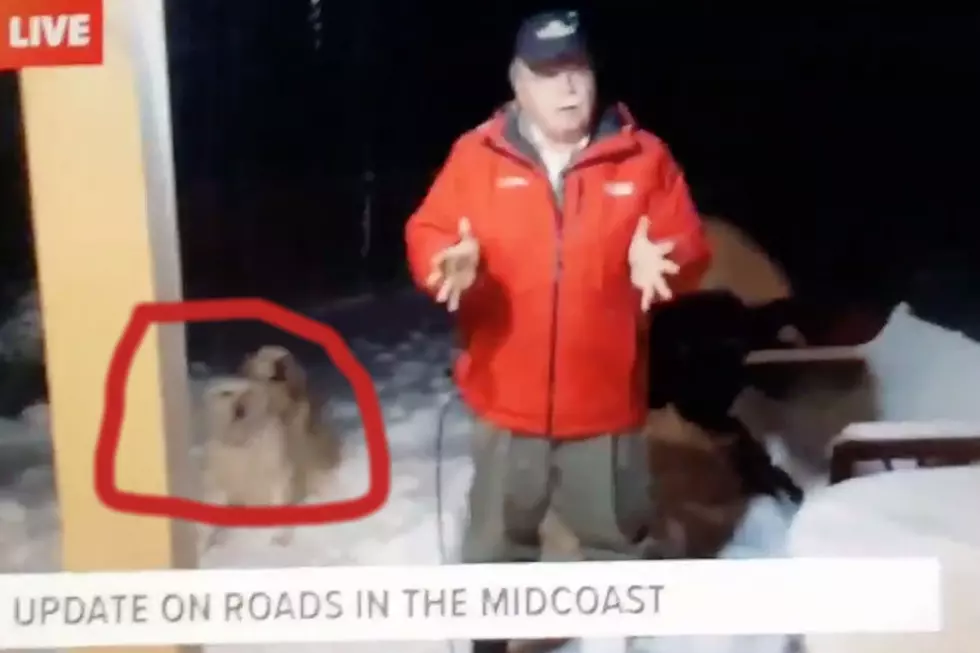 Maine Newscaster Flawlessly Delivers Report As Dogs Get It On Next To Him
Twitter via Dave Wakefield
When the snow begins to fly, many Maine people switch their television sets to Newscenter Maine for the Stormcenter coverage. That coverage always includes Newscenter sending their reports out into the elements for live shots so those who are cozy inside can see what's happening outdoors. But as with any live broadcast, things can occasionally go haywire...and that's exactly what happened on Wednesday evening.
Shared by Dave Wakefield on Twitter, while reporting from his home, veteran reporter Don Carrigan allowed his dogs to partake in his broadcast about the weather. Unfortunately for Don, the dogs decided that the mood was right to "get it on" during that live shot. Carrigan didn't even blink an eye as the dogs were truly enjoying themselves.
Elite journalism, amazing moment.