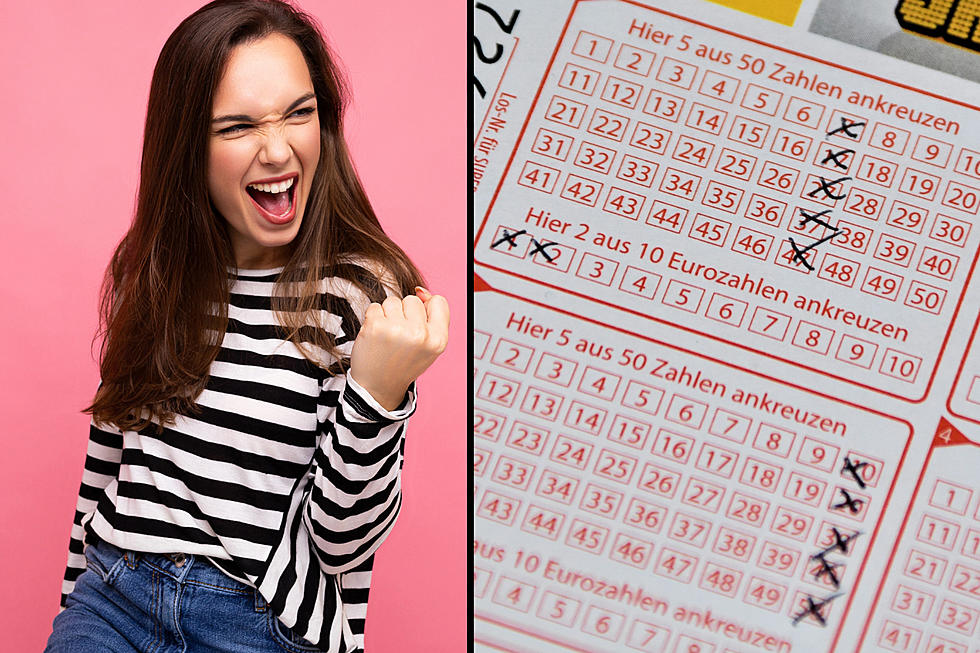 Big Winner: Someone from Maine Scored $250,000 in the Lottery in June
Japheth Mast via Unsplash/Canva Pro
Let's dream a little, shall we?
Shock and awe would immediately ensue if I found out that I won the lottery. For a moment, I would probably be convinced that it was an optical illusion and I just couldn't see right.
But then, when it sinks in, I would pee my pants, cry, and dance at the same time. Wouldn't you? It makes me reminisce about all of our Maine lottery winners. Do you remember we recently had a big winner last month?
Who won?
The Maine Lottery announced that Kristina F from Hermon Maine was lucky enough to have won the $250,000 Frenzy this June.
That's a lot of money! However, it doesn't compare to the recent, $1.35 BILLION dollar Mega Bucks winner, also coming out of Maine!
What a shocking surprise for any person to realize that they have one hundreds of thousands if not billions of dollars from the lottery.
What are the chances?
AP News Says, that the odds of becoming a winner are near 1 in 292.2 million. Say what? In addition to that, winning the Mega Millions top prize is about 1 in 302.6 million.
So, you may tell yourself, the odds are stacked against me so why even try? Well, I'll tell you why you should. Somebodies gotta win, right?
I mean, I wouldn't go around spending my milk money on lottery tickets but if you have enough to spare just make sure you know the odds and expect to not see that money back.
Special occasions are fun to play the lottery or scratch tickets. Getting a ticket on holidays or birthdays always spices things up a bit!
Maine is a state that doesn't keep their winners anonymous, so if you do win expect to be known.
Congratulations to all of our Maine winners and play safely.
If you have a problem with gambling head on over to Maine.gov for resources. 
Here's What Mainers Would Buy If They Won Big Lottery Jackpots
This hands down proves that Mainers are the most generous (and sarcastic) humans on the planet.
You Can Visit The Famous Sweater-Wearing Goats At Opening Farm Day, Maine
There are some locally famous sweater-wearing goats that have caught my attention and if you want to meet them, here's your chance! Iron Leaf Farms 3rd Annual, "Opening Farm Day" is coming up and the animals are waiting to cuddle!