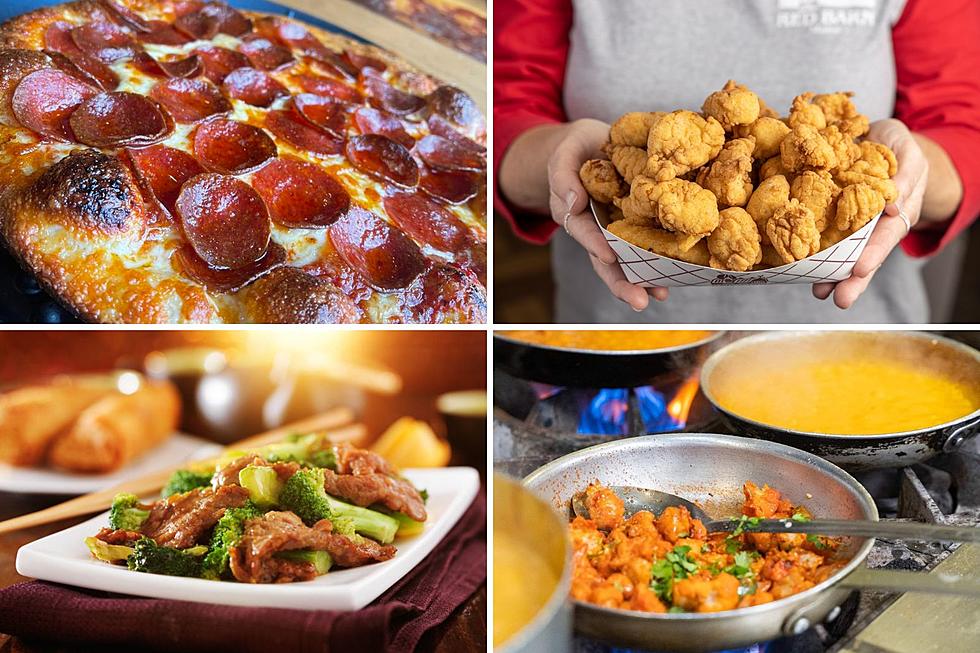 Here Are 30 of Maine's Best Restaurants for Takeout
The Red Barn, Taj, Lotus, Fairgrounds via Facebook
One of my favorite things to do on a random weekend is take a trip in-state to a new establishment to eat. My wife and I will drive hours based on a review, article, tip, social media post...you get the point.
It's fun, adventurous, and always satisfies the pallet.
While traveling this state, we have found amazing diners, great pubs, outstanding sandwich shops, and delicious coffee. These may even be in towns that are not exactly the most well-known, but delicious knows no borders.
This includes takeout, too.
Takeout might be the greatest invention since the wheel. Nothing is more convenient, especially when nobody has any free time to do anything anymore. It's an absolute blessing.
And let me tell you, the takeout options in Maine have improved by 1000%.
If there was anything good that came out of the pandemic, it's definitely the rise of the quality in takeout. Restaurants had to alter pretty much everything to stay afloat, and that meant embracing the takeout game.
And that's exactly what happened here. A mass number of restaurants started offering takeout, which in turn brought the level of quality up exponentially. The more that offered, the more competitive it became, which was only a positive for the consumer.
So, we put out the call for the state's best takeout option; the restaurants, pizza joints, and cafes that help shape a community and keep locals satisfied, even when eating from home.
Now, thanks to our stations' social media, we can put some names to those establishments.
Below is a list of many of those restaurants that were suggested to us. They vary in size, concept, and location. However, they are all true Maine originals.
You can see the list below. Hope you're hungry.
30 Maine Restaurants to Grab Delicious Takeout
Thanks to our great listeners, we compiled a list of many of Maine's best joints to grab takeout. These spots can be found statewide, waiting for you to try them.
How many of these have you had?
Gallery Credit: Chris Sedenka
20 Greater Portland, Maine, Restaurants That Have Been Featured on National Television Shows
Here's a list of 20 prominent Greater Portland, Maine restaurants that have been featured on national television shows. This is a great representation of the region's incredible food scene.
Gallery Credit: Chris Sedenka