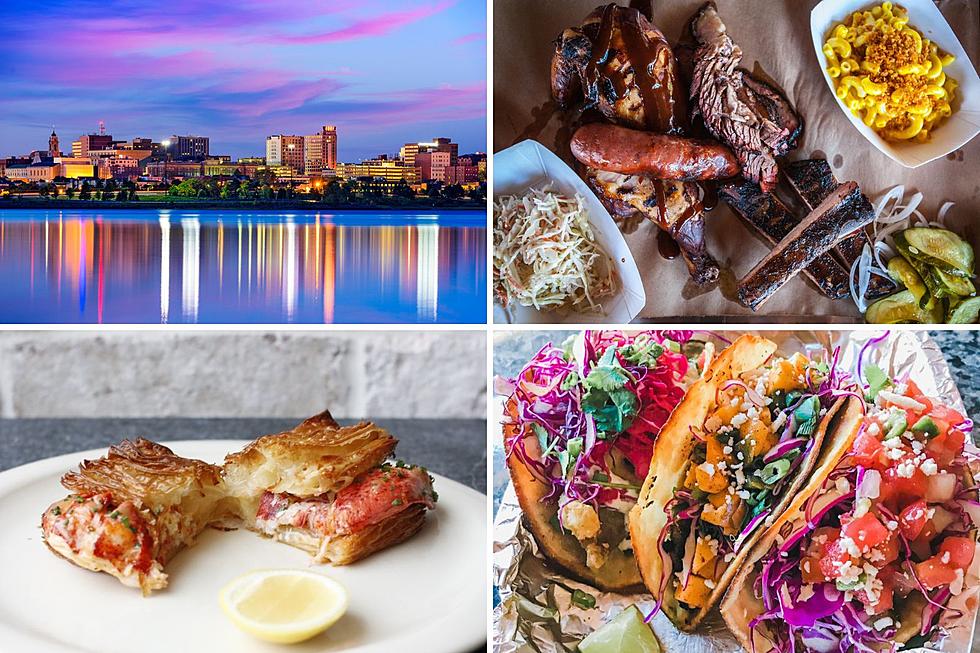 Maine's Largest City is Ranked Way Too Low in Latest Best Foodie City Study
Getty Images, Salvage BBQ, Twelve, Taco Escobarr via Facebook
A new report suggests Portland is NOT one of the best foodie cities in America.
Just like Taggart said in Blazing Saddles, "What in the Wide World of Sports is going on here?"
How is our beloved Portland, the tastiest and trendiest town in the country, not a top food city? Someone has some explaining to do.
This report came from the popular personal finance website, WalletHub.com. The site is known for some truly informative reports, including a recent one on the best food cities in America. Both Portland and Lewiston were included, as the site took the largest 150 cities in the country, plus the two largest from every state.
The scoring is based on two major categories: affordability and diversity, accessibility & quality. These categories were broken down into 28 subcategories to make it as detailed as possible. You can read more about the methodology here.
Portland was listed as the 29th best foodie city in America. On one hand, this is a very good ranking, considering it's from a list of 182 cities. However, we are way too proud to consider 29th the city's true ranking. Let's break down what went wrong or what I find inaccurate.
First off, Portland got a ranking of 30 in the diversity, accessibility & quality category. Again, that's a very good score considering how large the field is. But there are some cities ahead of Maine I know don't come close to Portland here (I'm looking at you, Cincinnati and Pittsburgh). I see Portland being much closer to 15 than I do 30. The quality of Portland restaurants is world class. The city has always been open and accessible. And as for diversity in food and drink cuisine, Portland is top-notch.
As for the affordability category, Portland got absolutely hammered. Portland was listed as the 114th most affordable foodie city. Do I think this is crazy? Not really. It's expensive to eat out right now. Prices have gone up everywhere, and it's very noticeable when going out for a nice meal. But here's my problem: there are numerous major metropolitan cities ahead of Portland on this list. Very few major metropolitan cities are more affordable than Portland dining. Could they be similar? Sure. But it's not like you're rolling into Baltimore and finding a gourmet burger for $5. I think Portland is getting a bit of the shaft here.
Is Portland getting slighted? I think so. Am I biased? Clearly. But ask all these tourists what they think of this food city. Thousands come to Portland because of the culinary reputation. Literally nobody is going to Cincinnati for Skyline Chili. Honestly, who wants pasta in their chili? I love WalletHub, but I think this is a miss for Portland.
Moving on to Lewiston. It was great to see them on the survey. The twin city finished at 145th, with a 164th in diversity, accessibility & quality, and a solid 42 in affordability. Again, Lewiston probably could have been higher on affordability. The town is a sneaky good and affordable foodie city. And it's only getting stronger.
According to WalletHub's report, the number one foodie city in America is... Orlando, Florida.
Wait, what?
Here's the remainder of the top 5:
2. Portland, OR
3. Sacramento, CA
4. Miami, FL
5. San Fransico, CA
I'd take our Portland over any of them.
20 Portland, Maine, Restaurants That Have Been Featured on National Television Shows
Here's a list of 20 prominent Portland, Maine restaurants that have been featured on national television shows. This is a great representation of Portland's incredible food scene.
Gallery Credit: Chris Sedenka
23 of Portland's Best Breweries
Portland, Maine is loaded with breweries. Here's a list of the spots you can hit up when home for the holidays...or any time.
Gallery Credit: Chris Sedenka