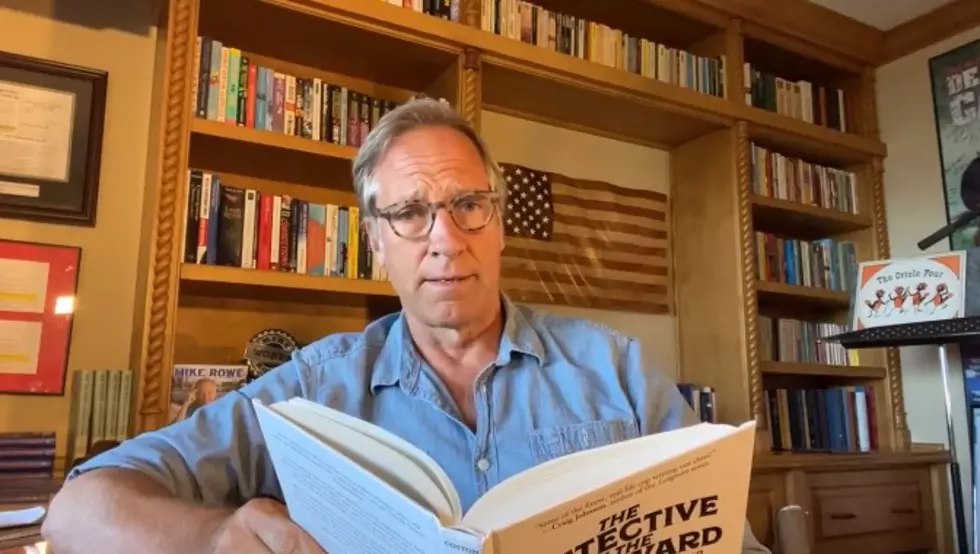 Mike Rowe Reading Bangor Policeman's Stories Aloud Is The Best
Mike Rowe via Facebook
I just came across something awesome and I think lots of Mainers will also find it very entertaining. For years now, we've been following the always interesting and often funny tales from the Bangor Police Department. The daily Facebook page updates are written by Detective Lieutenant Tim Cotton.
He reports the 'police beat' for the community and always ends with these words of wisdom,
"Keep your hands to yourself, leave other people's things alone, and be kind to one another. We will be here."
The Bangor Police Facebook page isn't just popular in Maine. They have fans all over the country with over 300,000 followers. This is largely due to the fantastic creative way Officer TC has with words. And of course, the BPD's lovable mascot The Duck of Justice is a major attraction as well.
Well it looks like TV personality Mike Rowe best known as the host of Dirty Jobs on Discovery Channel is also a fan. And man oh man, are we glad about that!
You see, there is now a book of that contains the great writings of Detective Lieutenant Tim Cotton. It's called Detective in the Dooryard...Reflections of a Maine Cop.
And Mike Rowe just read some stuff from it and posted a video on his Facebook page.
So what a combination this is...right?
Here's comes Mike Rowe with the best set of pipes around and some wonderful unique and wise musings from Northern Maine.
In case you missed it. Mike Rowe is back on the Discovery Channel with a new show called Rowe'd Tripp.
Can You Solve These Difficult Stephen King Clues from 'Jeopardy!'?