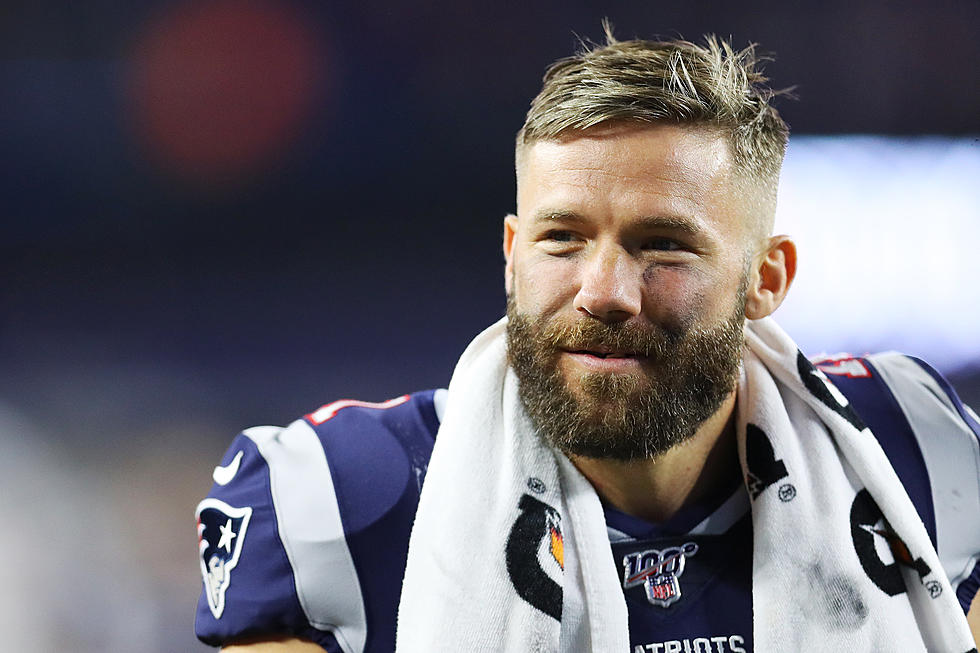 New England Patriots to Honor Julian Edelman at Halftime This Sunday
Maddie Meyer/Getty Images
The New England Patriots will be welcoming the New Orleans Saints to Gillette Stadium in Foxboro this Sunday and Julian Edelman will be there. Of course we'd all still love to see him on the field in uniform, but we'll take being honored during halftime, too.
The stands are sure to be full of Edelman jerseys Sunday afternoon when the team celebrates one of its greatest wide receivers of all time. We can only hope that the powers that be at CBS Sports let us watch it.
No word on exactly what the ceremony will consists of, but it will sure have one heck of a highlight reel. Edelman is second all time in both Patriots team receptions and NFL postseason receptions and was a member of three Super Bowl championship teams. From his MVP winning performance in Super Bowl LIII against the Los Angeles Rams to the last-minute miraculous fingertip catch of Super Bowl LI against the Atlanta Falcons, Edelman came through big time for the Patriots time and time again.
Sadly, his last season with the team was more about injuries than incredible plays with Edelman seeing only 21 catches and 315 total yards for the entire 2020 season. A bad year for us all, really.
Now, though, we get to say a proper goodbye to an amazing Patriot. This weekend's halftime ceremony will kind of be the closure every fan needs to let go of a player that meant so much to Patriots Nation for so many years. My only regret is that they didn't schedule this thing for Week 4 when Tom Brady and Rob Gronkowski could be in the house to honor him, too.
These Celebrities Are Sure to be Rocking Their Edelman Jerseys, Too
Patriots Nation is strong with or without Tom Brady and these celebrities count themselves among the those who love New England's football team.