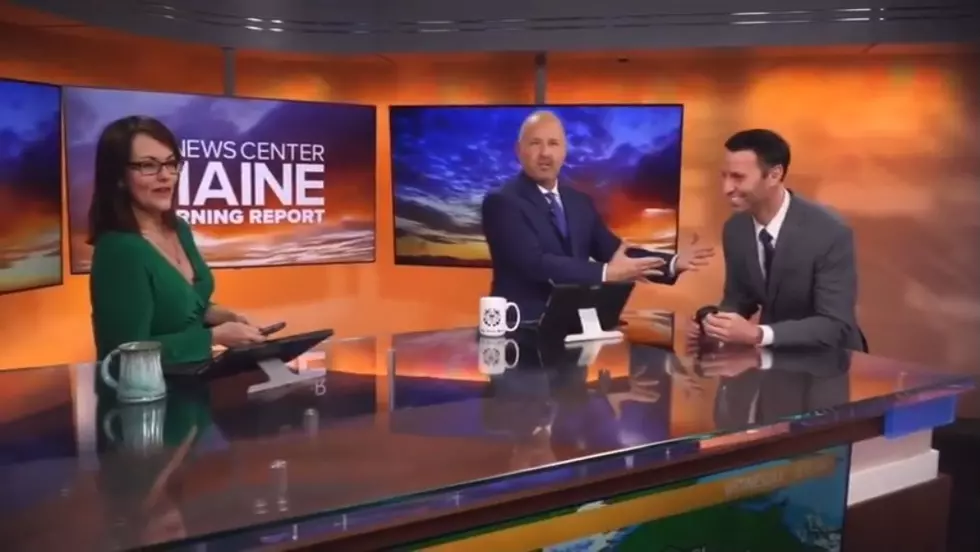 News Center Maine's Morning Report is Having Way Too Much Fun
News Center Maine via Facebook
Local TV news has changed a lot over the past decade and if you ask me, it's a change for the better. News is a serious business and the serious stories get treated as such, but the news has lightened up over the years, especially in the mornings.
News Center Maine's Morning Report with Sharon Rose, Lee Goldberg, and Todd Gutner has become almost like a radio morning show. Personalities are showing much more with anchors and meteorologists which makes them feel like friends to viewers, not just someone reading the news. They're having fun and it's great to see, like when Lee, Todd and Hannah Yechivi dressed as Sesame Street characters for Halloween
It seems at least once a week, Lee will manage to crack Sharon up before coming back from a break and she will be laughing so much that Lee has to take over the story for her. These two have known each other for years, so they're like brother and sister.
On Wednesday's Morning Report, Sharon, Lee and Todd were talking about Valentine's Day. Sharon had already broken up laughing about something earlier in the newscast.
Sharon said that she was making sure Todd has some Valentine's Day plans with his wife Rachel. Lee chimed in asking "What more could Rachel possibly need other than this?" as he motions to Todd in a grand gesture. That's when the steady cam zooms in for a close up and things start to get a little out of hand.
If Rachel is anything like my girlfriend Michele, she's very happy with Todd, but still is going to want a bit more on Valentine's day. I'm working on my list if you'd like to copy off mine Todd.
Maine Restaurants Where You Can Enjoy Heated Igloo Dining This Winter
Where To Find The Best Ice Cream in Each of Maine's 16 Counties