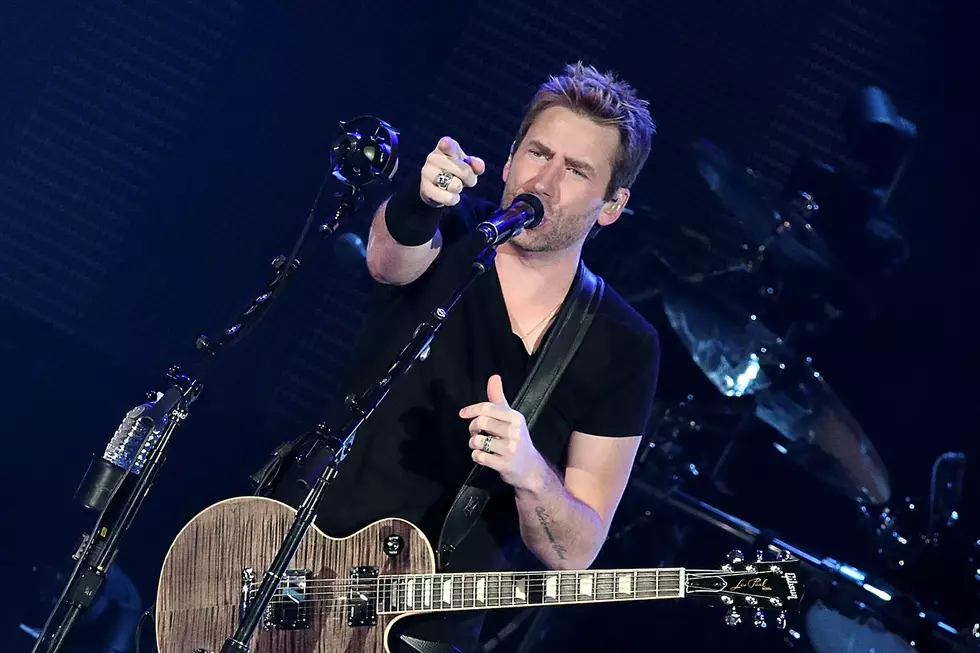 Nickelback Singer Says Most Musicians Are 'Lazy,' Applauds Those Dedicated to 'Crafting a Song'
Gary Miller, Getty Images
Nickelback's Chad Kroeger recently shared his distaste for newer musicians who don't share his work ethic, and used songwriters in Nashville, Tennessee, as examples of the right way to craft a song.
In an interview with The Bailey Show on Audacy's 98 Rock (Sacramento), Kroeger sharing his belief that most musicians enter the industry because they "don't wanna get a real job."
"They date hairdressers, because they actually have a job, and then they support them until they move on to their next hairdresser," he elaborated. "And they're like, 'Someday I'm gonna make it.' – and so when you get in the studio with these people and you realize like, wow, you are incredibly lazy, even when it comes to something you truly love. And that is just a crying shame."
Kroeger later clarified that he's been in the studio with many rising musicians that don't appear to have any real interest in their craft, which he finds incredibly perplexing given the world is going to hear whatever they end up with.
"I've been in this studio with hundreds of [newer musicians], and they're like, 'Bro, bro, that was a solid 10 minutes, dude. Like, let's just go do something else.' So just because my work ethic when it comes to creating something or making something special, I'm like, 'You know, the world's gonna hear this, right? So do you just want a half-ass it or do you wanna make it good? Or do you wanna really put some time and effort into it and make it really good? Because the world is going to hear this.'"
The Canadian musician went on to applaud songwriters in Nashville, Tennessee, for their dedication to the craft. "If you go to Nashville and you go up and down writer's row, those guys have a cup of coffee and they've got an acoustic guitar and they write it at 10 o'clock, they got a session at noon, and then they got another one at 2:30. Every single day. Three songs a day. Different groups of people writing songs professionally, every single day. Tennessee all day, the craft of crafting a song."
Elsewhere in the interview, Kroeger revealed that his favorite band is... Nickelback. "I'm really proud of  the music we've created and the fact that we've been around for 27 years and we still have a career – that means something to me. It's really important to me," he explained. Check out the full interview below.
If you want to hear Kroeger's favorite band live, you can catch Nickelback on the road this summer for their "Get Rollin' Tour. Make sure to grab tickets here.
Chad Kroeger on 'The Bailey Show'
25 Nastiest Rock Feuds