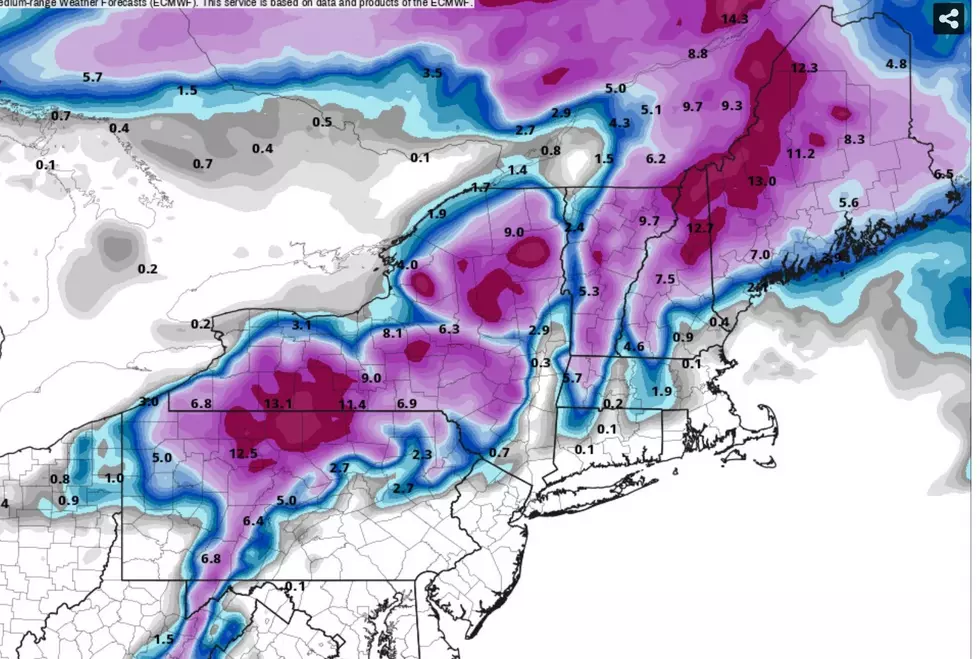 No Joke; More Snow Could Be Coming For Maine This Weekend
Twitter via Robert LaRoche
For about six straight weeks, most of Maine saw almost no snow at all. It appeared that the groundhog in Pennsylvania was right and that spring was here early and here to stay.
But then Monday night into Tuesday showed up and dropped 6+ inches of snow on several cities and towns across southern Maine.
And if you were thinking that was an anomaly, you might want to reconsider.
As of right now, some forecast models all calling for snow everywhere but the coastline. That falls in line with what we saw throughout most of the winter.
Coastal communities are more likely to see pure rain or a rain/sleet mix. Beyond the coast? Things could get dicey, with some communities seeing something in the 2-5 inches range and the mountains potentially getting hammered with snow. Normally that would be a great thing for spring skiers. This year, it feels like one giant waste.
And if the Sunday snow shenanigans weren't enough, the long range forecast says something may be up for next Tuesday/Wednesday in terms of a snow. Could be one of the worst April Fools Day jokes ever.
Dear Mother Nature, we are begging for some warm temperatures to take short walks around our backyard in these trying times. Please?