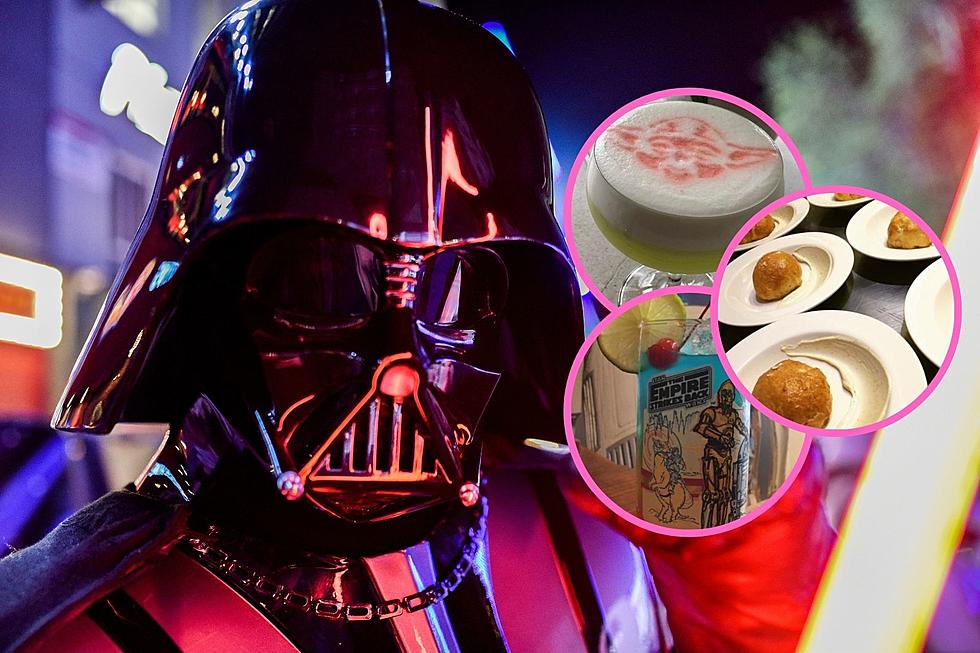 Popular Portland Restaurant Bringing a Galaxy From Far Far Away to the West End on May the 4th
Getty Images, Piccolo, Chaval via Instagram: Canva
The Force is strong in one Portland, Maine restaurant.
Chaval, the highly acclaimed West End neighborhood eatery, is going galactic in May. The Spanish and French-inspired restaurant announced on social media about a specially themed meal coming up on May the 4th.
This will be the fourth edition of the special night at Chaval. The first two years were takeout due to the pandemic. However, last year the restaurant was finally able to host it properly. Chaval's Damien Sansonetti spoke to us last year before the event. He told us that the themed dinner dates back to 2014, when they would hold it at their former restaurant, Piccolo.
May The 4th Be With You
May 4th or "Star Wars Day," has become the unofficial day to recognize your Star Wars fandom. Social media goes nuts, movie theaters replay the films, and now more and more restaurants and bars have been getting involved. It's a fun way for fans of the movies to celebrate one of the country's most beloved and popular franchises.
Chaval utilizes the Star Wars inspiration for food, drink and even ambiance. Sansonetti told me he's a super fan and will bring some of his own Star Wars collection in to decorate the restaurant. Talk about an immersive experience.
Chaval Maine Menu
I'm not going to lie, the menu sounds...wait for it...out of this world.
When Sansonetti says he's a super fan, he's not lying. He told me the guests will get to fully experience a movie. He explained to me some of the plates from the past, and they all sounded incredibly creative, detailed, and delicious.
The courses could be emulating a movie scene, character, space ship, weapon, animal, or droid. The possibilities are seemingly endless for Sansonetti and his Jedi kitchen staff.
As for the drinks? Expect fun stories there, too. Cocktails and even shots will highlight the eclectic menu. I was even told some cocktails come in 1970s and 1980s Burger King glasses. As I said, no detail left out.
The Ugly Duckling Opens
It's been quite a year for Chaval. Along with the continued success of Chaval, Sansonetti, along with his business partner and wife Ilma Lopez, opened a bakery. Lopez, who is a badass James Beard semi-finalist, runs the show at The Ugly Duckling. It can also be found in the West End. Make sure you visit when your hungry. You are going to want to eat everything.
Happy Eating and May the Pork be with You.
20 Greater Portland, Maine, Restaurants That Have Been Featured on National Television Shows
Here's a list of 20 prominent Greater Portland, Maine restaurants that have been featured on national television shows. This is a great representation of the region's incredible food scene.
50 Largest Private Employers in Maine
Below is a list of the 50 largest private employers in Maine. Some are locally owned, while others are national brands. These are provided by the
Maine Department of Labor
. The numbers are from 2022's 3rd quarter. They are the most recent available.