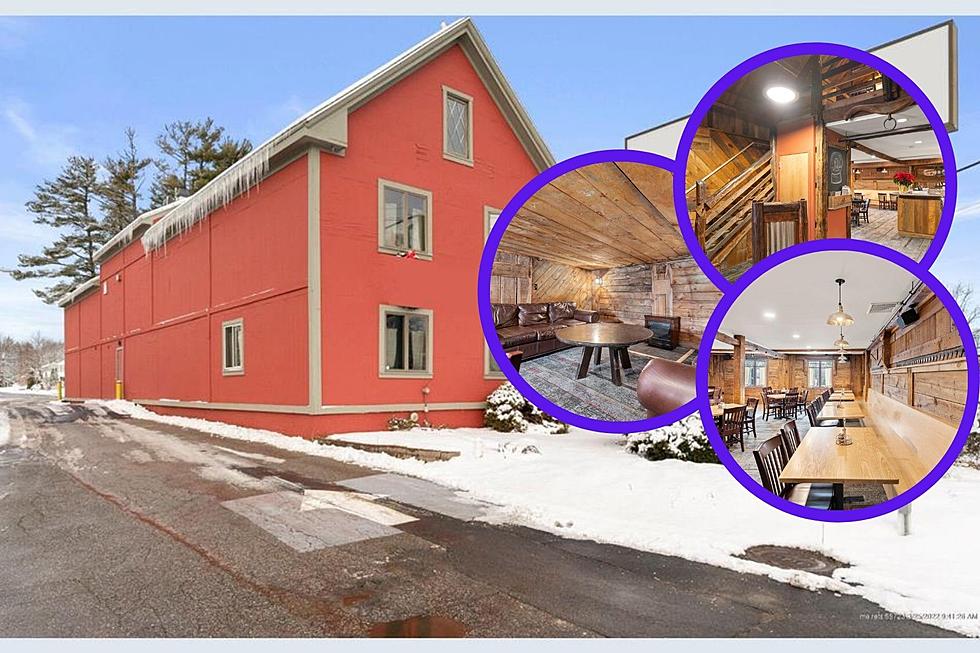 Popular Saco, Maine, Pizza Restaurant Newly Renovated and for Sale
Williams Realty Partners
Saco, Maine is known for a lot of things. Amusement parks, great schools, fantastic breweries, and very cool old homes beautifully litter this bustling York County community. It's also a town with an ever-growing restaurant community. And now, you could be a part of that exciting growth.
Located right in the heart of Saco's Route One commercial hub is an amazing restaurant space that's now available for purchase.
Currently, the space houses the legendary Maine pizza joint, Ricetta's. The pizza restaurant originally had locations in Falmouth and South Portland. It seems that the good folks at Ricetta's are looking to hang it up after a tremendous run in the Maine pizza game. Both locations are reportedly for sale, with the reason listed as retirement.
The Saco location has been newly renovated. Quite honestly, it's gorgeous. Exposed beams, great floors, open kitchen, private dining nooks, barn wood walls, and a great outdoor seating area highlight this amazing space.
The options are endless for what you could come up with creatively for a concept. The space gives off that perfect Maine rustic feel to welcome any comfort restaurant or bar and grill. Plus, the built-in pizza oven is a great bonus for any interested party.
Listed by Williams Realty Partners in Saco, this incredible restaurant space is available for the cool price of $1.5 million. You can click here for more details.
Check out some of the amazing images for the restaurant below.
Ricetta's Saco is Newly Renovated and For Sale
Located in the bustling community of Saco is this amazing turnkey restaurant. Currently it houses the popular pizza joint,
Ricetta's
. However, this newly-renovated space could be your future concept.
Available through Williams Realty Partners, this property is for sale for $
1.5 million
.
10 of the Best Waterfront Restaurants in Maine You Need to Experience
We asked our listeners what their favorite waterfront restaurants in Maine are and boy did they deliver! Did your favorite make the list? Keep your eyes out for part 2!