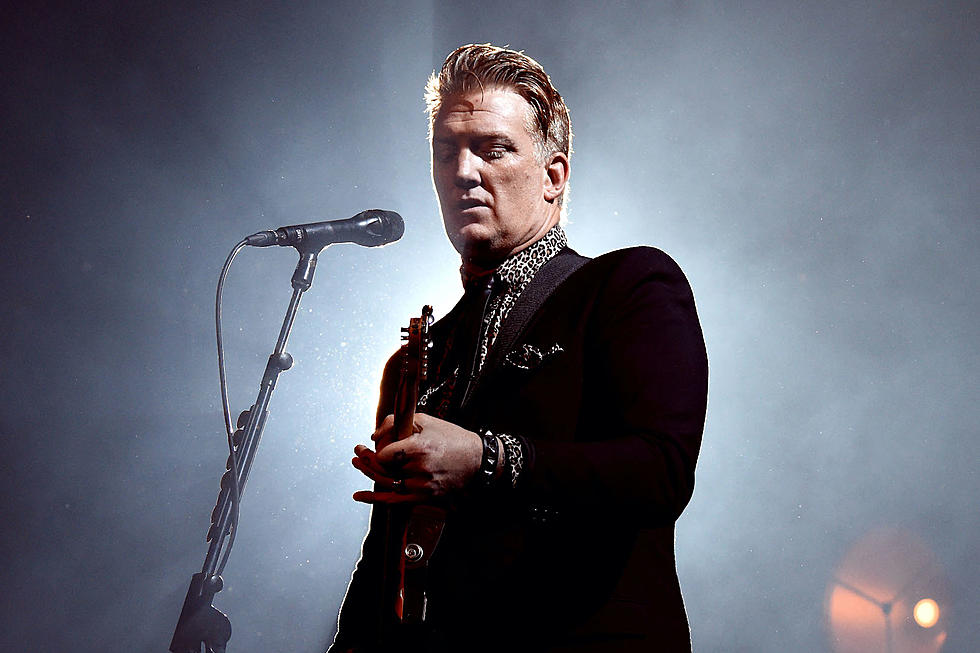 Queens of the Stone Age's Josh Homme Reveals He Was Diagnosed With Cancer in 2022
Getty Images for The Chris Cornell Estate
Queens of the Stone Age are just a few days away from releasing their new album In Times New Roman..., which will be their first release since 2017's Villains. During a new interview with Revolver, Josh Homme revealed that some personal matters contributed to the delay in releasing new music, including being diagnosed with cancer in 2022.
The singer and Distillers' vocalist Brody Dalle divorced in 2019 after a 14-year marriage, and they have three children together, which has resulted in a lengthy and public child custody case. The following year, the COVID-19 pandemic shut the world down for several months, so there were a lot of mixed emotions that went into the recording process for this upcoming record.
"I think this is the first time I didn't want to make a record, but I was dealing with a lot of stuff in my personal life," Homme said. "We recorded a lot of stuff. I think I was doing it because when I'm in trouble, this is what I do. This is where I go to get right."
The frontman further shared that he was diagnosed with cancer in 2022, though he didn't get into detail about what kind. He did, however, undergo a successful procedure to remove it, and he's still recovering.
"I never say it can't get any worse. I never say that, and I wouldn't advise it. But I do say it can get better... Cancer is just the cherry on top of an interesting time period, you know? I'm extremely thankful that I'll get through this, and I'll look back at this as something that's fucked up — but will have made me better. I'm cool with that. There's a lot of stuff I want to do. And there's a lot of people I want to do that with," he assured.
"I definitely had a serious case of emotion sickness," he continued. "There were times I almost didn't make it. It's okay for me to ruminate on that. It's not okay to stay there, feel too sorry for myself. This has been the darkest four years of my life. But that's okay, too. In the heartaches, my mistakes, these deaths and my own physical things I'm dealing with — even though all that has occurred and smashed my old life to pieces, those pieces I've been able to build into a ship that's about to launch. I will float into my new life from all those pieces."
READ MORE: 10 Darkest Music Videos in Rock + Metal
Loudwire sends our best to Homme as he continues recovering from his surgery. In Times New Roman... will be out this Friday (June 16) and can be pre-ordered here now. Queens of the Stone Age will be touring in Europe over the next month, then their North American tour will kick off in early August. See all of the dates and get tickets here.
Active Bands That Haven't Released an Album in 5 Years
These bands haven't released an album in five years.