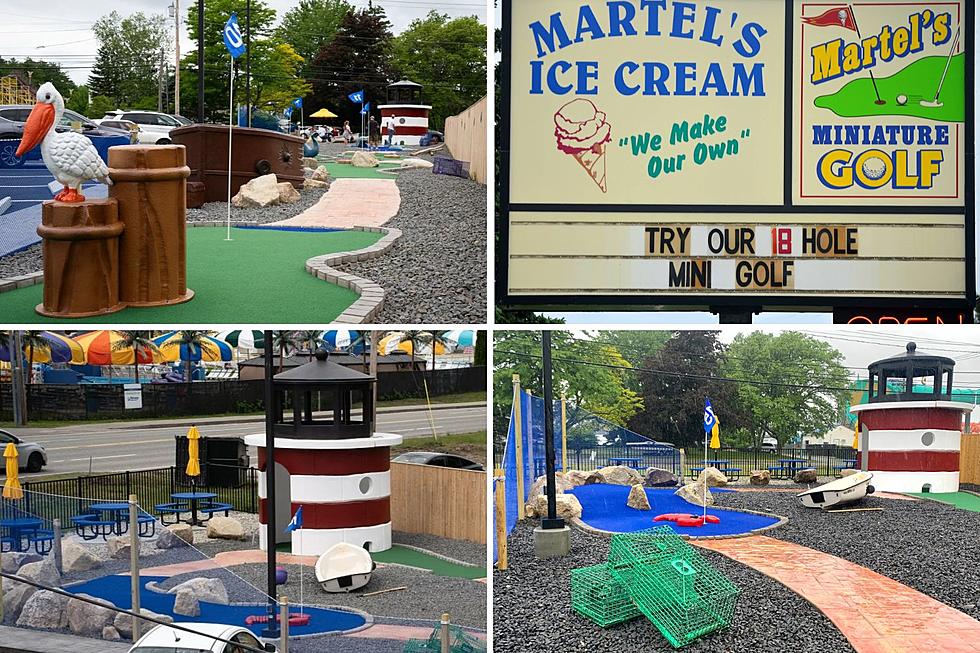 New 18-Hole Mini-Golf Course in Saco That Highlights Maine's Beauty Now Open
Martel's Ice Cream & Mini Golf via Facebook
The Maine miniature golf season is well underway. Even with all this rainy weather, there has still been plenty of time for lovers of putt-putt to get out and enjoy the sport.
This year's season is extra special due to the news that Maine is now home to a brand-new course. Ladies and gentlemen, this is the "Maine Getaway."
Martel's, the popular mini golf course on Route 1 in Scarborough, has officially opened its newest course. It's the second track for the complex, which already sports a high-quality course and its famous homemade ice cream.
According to Martel's post, the course has a rich Maine theme. It highlights as much of Maine's natural beauty as possible. This is a tremendously original idea. Even though we have seen flashes of Maine themes in other courses, a fully featured "Maine" course will be quite the draw.
As we can see in the first images, the theme comes out very strong. There's a lighthouse hole, a shipwreck, a pelican, wilderness, a lobster hole, and even a giant black bear. This course simply screams Maine. I can't wait to give the course a test drive and see what other Maine themes they included.
As mentioned above, the course is now open, along with the original "Serenity Falls" course. Pricing and hours can be found on Martel's website. I think I'm ready for a 36-hole challenge, with some ice cream to go along with it.
Where to Play Miniature Golf in Maine
The golf season is upon us. The mini golf season that is. Here's a comprehensive list of where you can go drop those hole-in-ones across Maine.
LOOK: Maine's Most Expensive Airbnb Will Cost You 40k Per Week
A dazzling oceanfront property in Scarborough that features a stone fireplace, sun room, private gym and more is Maine's most expensive AirBnb rental at $40,000 per week.