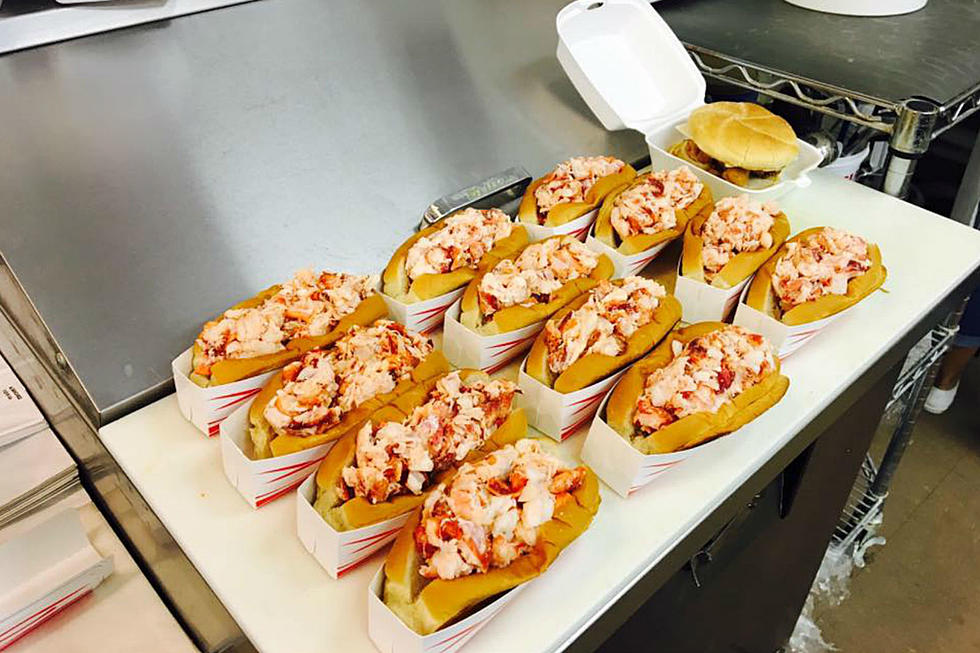 So Where In Lewiston/Auburn Is The Best Place To Get A Lobster Roll?
Facebook via KP's Place
Every summer, people flood the coast of Maine to enjoy one of Vacationland's signature items, the lobster roll. But while tourists want their lobster with that picturesque seacoast view, some native Mainers just want to enjoy a delicious lobster roll without the long drive or the long lines.
That brings us to the Lewiston/Auburn area. There are plenty of restaurants in the twin cities that offer up a lobster roll on their menu. But where can you get the best one? We researched and found the question had been posed to locals of the area in the group called I Was Born In Lewiston and Remember When... and after more than 100 comments, we compiled this list.
---
MAC'S SEAFOOD
You've probably heard of Mac's Grill for their amazing steaks but have you tried Mac's Seafood on Minot Ave in Auburn? Out of all of the comments on the Facebook thread above, Mac's got the most votes as the place to go if you're craving a fresh lobster roll.
---
WARD'S MARKET
Formerly the Bourque's location on Pine Street, sometimes it's the places you don't think of that make the best sandwiches. Ward's has a deli and received several positive comments as a place to get a large lobster roll for a reasonable price.
---
MR. SEA'S LOBSTER POUND
Located in Lewiston, this small shack resembles a hotspot you'd find on Maine's coastline. Instead, it's tucked away down Sabattus Road but many of the commenters in the Facebook thread suggested it was worth the trip for a fresh (and clear) lobster roll.
---
KP'S PLACE
Center Street in Auburn is the busiest place in the twin cities not just for traffic but for signage as well. So you wouldn't be at fault for missing KP's Place, but according to several commenters, it's worth punching it into your GPS for a tasty lobster roll without traveling off the beaten path.
---
There is undoubtedly many more restaurants in the L/A area that serve delicious lobster rolls for every person's taste. But these were the four that received the most positive feedback on the Facebook post. This does prove however, that you don't need to venture to the coast to get great lobster because in Lewiston/Auburn, it's happening there...too.