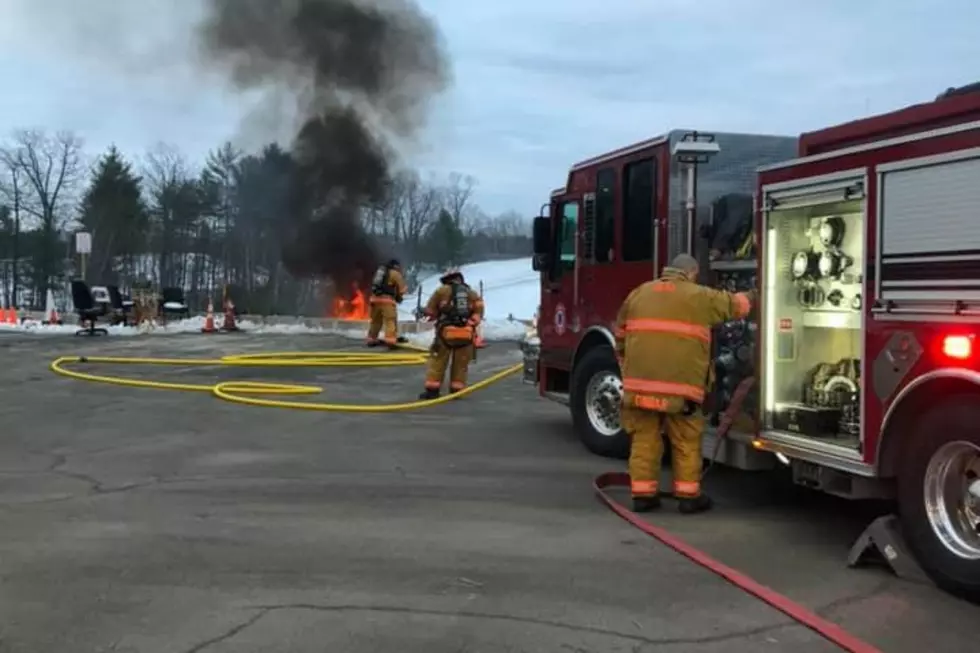 The Gray Fire Department Responded to a Fire That is Perfectly 2020
Gray Fire Rescue via Facebook
The world is a crazy place right now and many were very happy to be done with 2020 and on to 2021. Yet even the start of the new year still brought much of what 2020 dealt us with it. Something happened in Gray Wednesday morning that perfectly describes that year we thought was behind us.
Gray Fire and Recue Tank 45 and Engine 41 were called to the Gray Transfer Station to put out a fire. It wasn't anything too serious and was quickly contained by the well trained responders, but it was the type of fire that just fit perfectly.
You guessed it. It was a dumpster fire.
Thanks to the COVID-19 pandemic and everything else thrown at us in the past year, it will always be known as the "2020 Dumpster Fire." The year we'd all pretty much like to forget.
A big thanks to Gray Fire and Rescue for making quick work of the actual dumpster fire to kick off 2021. Let's hope this successful extinguishing is a sign that the 2021 dumpster fire will follow suit.
Read on for the Top 10 Safest Cities and Towns in Maine