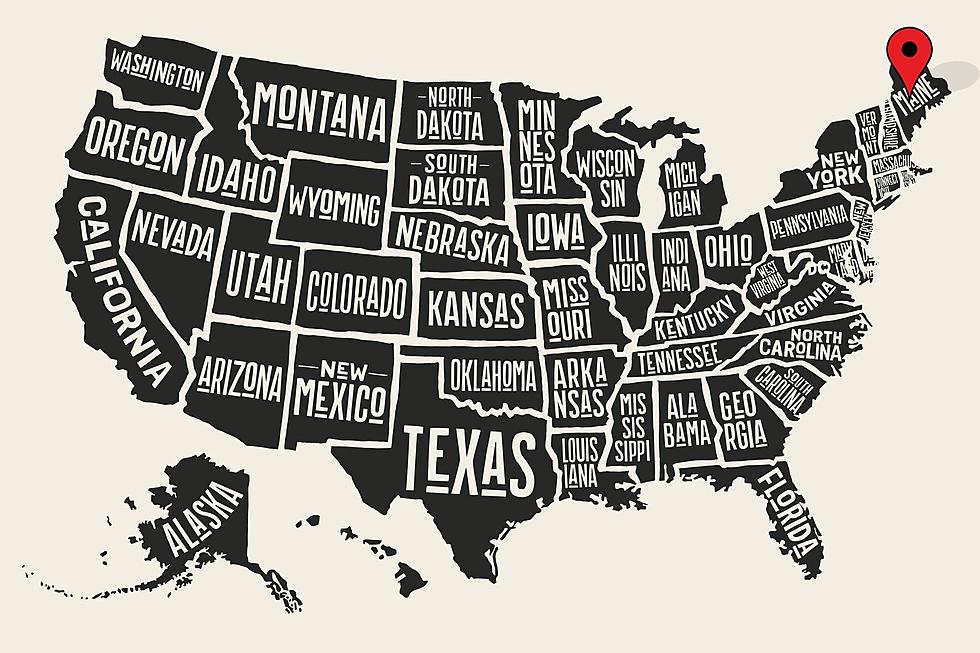 The Most Popular States Where Maine Homebuyers Came From During Pandemic
Getty Images, Canva
You remember when that whole pandemic thing happened, and everyone just started spending money at will? Yeah, that was fun.
You know what else happened? Maine's housing market went bananas. Inventory had already been light, so it wasn't a surprise to see it become even thinner during a demand cycle.
According to Maine Real Estate Information Systems, there were over 20,000 single-family home buys in Maine. That's quite a number of houses going off the market, especially when the majority of them were virtual sales. Let's not forget that 2020 was the "stay in your house" year.
The overwhelming majority of those single-family home buyers came from in-state. That's not surprising. I would venture a guess that every state's leader in home-buying would be in-state. However, according to the stats, Maine had new buyers from every corner of America and its territories (yes, even a buyer from Puerto Rico).
I know what you're all thinking, "they mostly have to be from Massachusetts and New York." Well, that's quite accurate. Both are in the top 5 for the states with the most Maine homebuyers. But those two are not alone. Significant numbers from the South, Southwest, West, New England and Mid-Atlantic can all be seen.
Below, you can see the list in its entirety. Every state is represented, even the ones where just a handful of families dipped those collective toes into the Maine water. While much of this feels like the status quo, there are still some very interesting outliers, to say the least (welcome, all you Coloradans).
What state surprises you the most? Where are your new neighbors from? Why on Earth would anyone leave Hawaii for Maine?
Here's Where Maine Home-Buyers Came from During the Pandemic
Here is a list of Maine's single-family home buyers from the pandemic. It's a closer look at what state they came from.
This does not include sales from Maine buyers or those from Puerto Rico, military bases, and other territories.
Gallery Credit: Chris Sedenka
Fastest growing cities in Maine
Stacker
compiled a list of the fastest growing cities in Maine according to the U.S. Census Bureau.