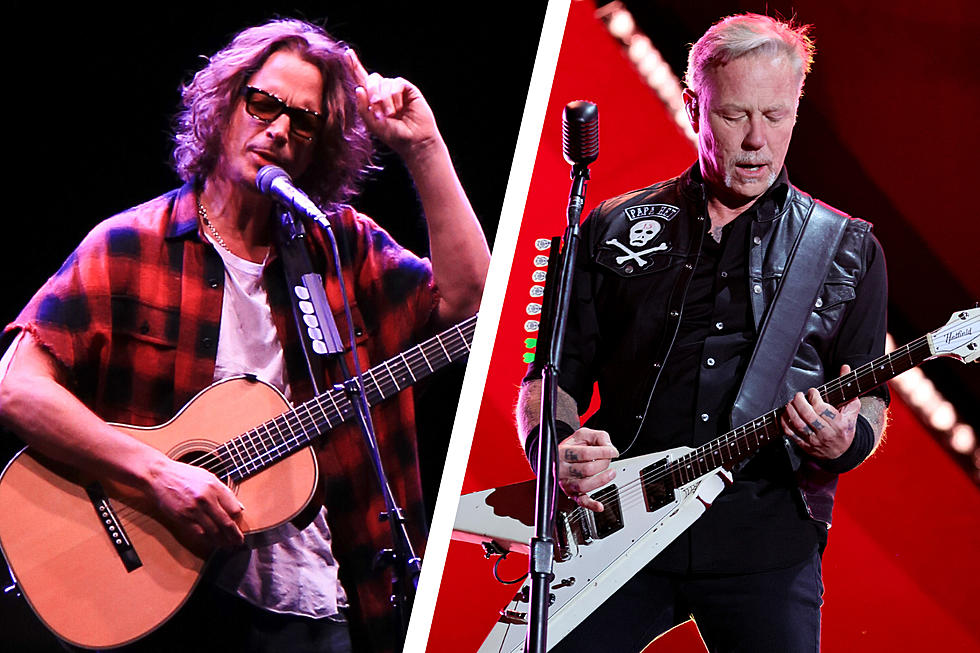 'The Ultimate Metallica Show' Recap: Chris Cornell Covers 'One'
Anna Webber / Theo Wargo, Getty Images
I was going to do "One" by U2—I Googled the lyrics, but the words to Metallica's "One" came up. I thought, "You know what, I'm gonna add those," and it seemed to work pretty seamlessly. Those are things that, when I'm doing a cover song, maybe goes some degree beyond what you'd expect. And that's just me having fun.
The Ultimate Metallica Show — Hour 1
The Ultimate Metallica Show — Hour 2
Listen to Chris Cornell Cover Metallica's "One" to the Tune of U2's "One"
Here Are Some of Our Favorite Metallica T-Shirts
Metallica have not only created some of the best heavy metal in the last 40 years, they've also created some of the most iconic T-shirts. In the last four decades, they've worked with incredible artists like Pushead, Brian Ewing and others to bring their songs and albums to life. In the gallery below, we've picked out some of our favorite T-shirts that are currently available at Metallica's official online store. Which one is your favorite?
11 Amazing Metallica Concert Posters From 2022
Even before
Metallica
announced plans for their 12th studio album,
72 Seasons
, 2022 was shaping up to be one of the most memorable years in the band's career.
As Metallica have done for decades, each live experience in '22 wasn't just about the music, but also about the unforgettable show posters tied to each concert. While we prepare ourselves for Metallica's huge
M72 tour
in 2023 and 2024, let's take a moment to look back at some of our favorite Metallica concert posters from 2022.