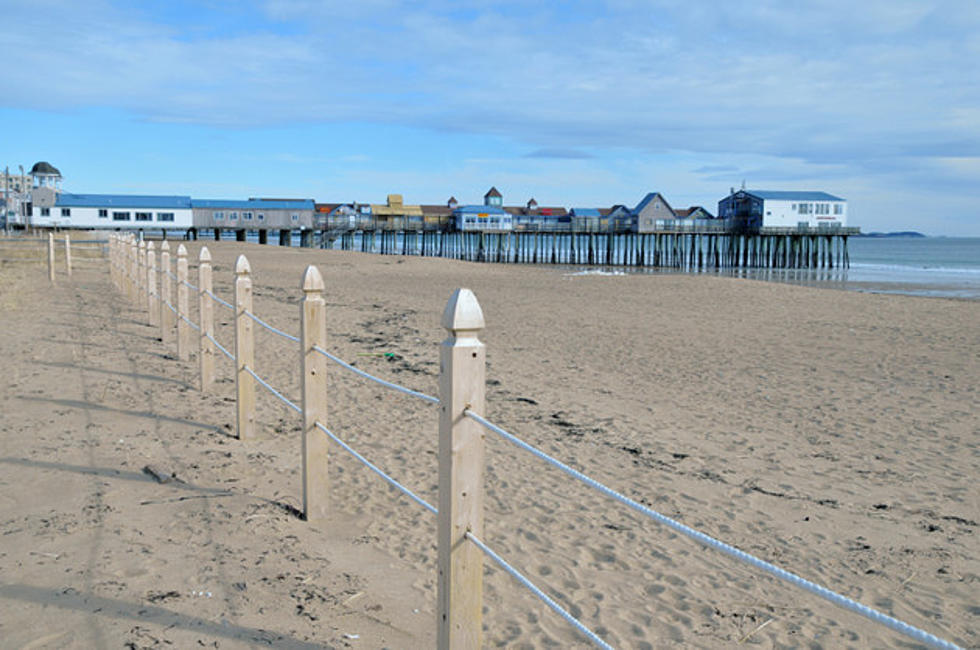 Where Are All The Free-To-Use Public Restrooms In Old Orchard Beach, Maine?
Paula Stephens
Several years ago, Old Orchard Beach was plagued with an uncomfortable problem. The lack of public restrooms was leading tourists to do the unthinkable, use public areas of the town to take care of their "business". That resulted in Old Orchard Beach adding temporary restrooms the following summer in hopes of avoiding another season of people relieving themselves anywhere and everywhere they can find. The temporary fix was a nice band-aid but led to a larger discussion. Are there enough public restrooms in Old Orchard Beach?
That depends on your definition of "public". There's a notable pay-to-use restroom option on the pier that has drawn some ire over the years. Almost all of the restaurants and bars in town clearly display signage that 'restrooms are for customers only'.  Which leaves the common beachgoer with a dilemma. Where can you go and how far do you have to walk to find a restroom that is free?
Old Orchard Beach does have several free-to-use restrooms in town but most of them are inconvenient for beachgoers that are hugging close to The Pier. The closest public restroom to the main drag is located near the ferris wheel and bumper cars of Palace Playland. In the height of summer, lines can form for that restroom that are longer than some of the rides. There are public restrooms at the Chamber of Commerce, which is only a short jaunt from the main strip.
If you're willing to walk a little, there are public restrooms in the dog park on Heath Street near Family Dollar and the basketball courts. Another public restroom exists at the municipal parking lot on Milliken Street which is not close to The Pier unfortunately.
If all of this sounds a little frustrating for one of Maine's most popular summer destinations, help may be on the way soon. According to Saco Bay News, Old Orchard Beach is currently researching new locations around the Pier and other attractions to install new free, public restrooms. It appears unlikely that they'll be ready for the summer of 2022, but return visitors may find a pleasant surprise in 2023.
---
12 Brutal TripAdvisor Reviews of Old Orchard Beach, Maine Left By Tourists
One of Maine's most popular summer destinations is beloved by many but despised by a handful of bitter tourists that didn't enjoy their weekend in the sun.
13 of the Most Uniquely Named Places in Maine