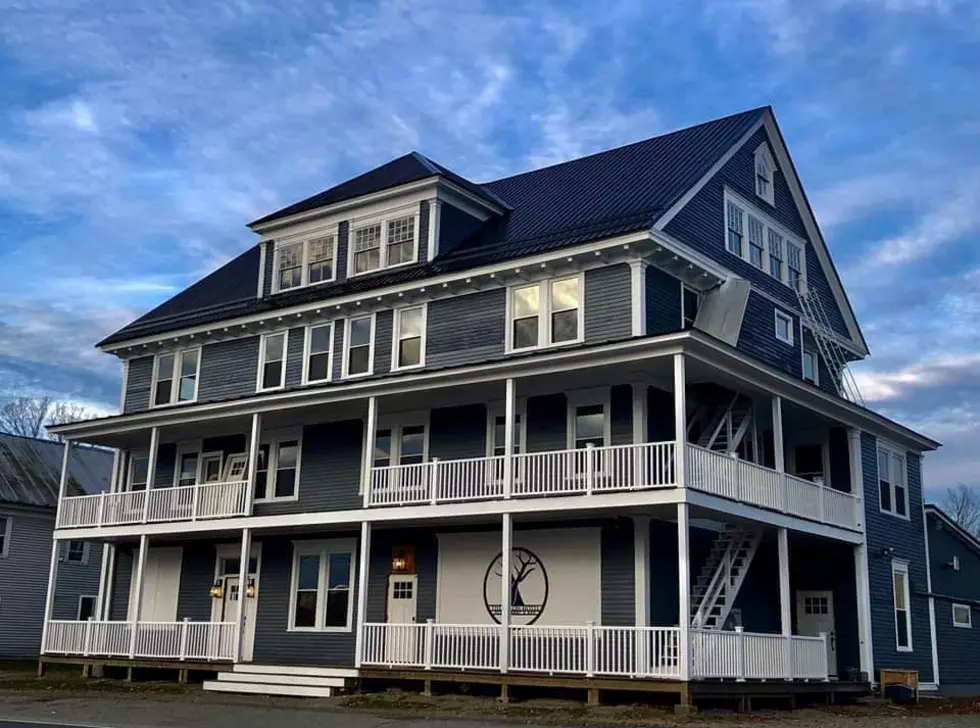 130-Year-Old Landmark Hotel in Maine Reopens After Yearlong Renovation
The Solon Hotel - Restaurant & Pub Facebook
New management is excited to reopen The Solon Hotel - Restaurant and Pub after being closed for so long.
The Morning Sentinel said that the popular hotel and restaurant is in a building that is almost 130 years old. It's right on Main Street and the four-story hotel has gone by a few names.
Bruce and Faith Goguen of Embden have owned the hotel since September 2021 and, there will be a very anticipated ribbon-cutting ceremony Friday, February 10 as the new 'The Solon Hotel – Restaurant & Pub'.
The renovations have been massive and thoughtful and the final product will be not only a renovated hotel but a full-service restaurant, function hall, kitchen and bar, rooms to rent, and a fourth-floor family or group suite.
The Morning Sentinel said that when they shared their finalized menu, people in the area went nuts with hundreds of comments, likes, and shares.
The hotel considered a landmark is off Route 201 in Solon in Somerset County. It will be the perfect place for people to eat, drink and maybe even stay if they are in the area. Lots of people are in the area for The Forks, Moosehead Lake, and Sugarloaf.
I can't wait to visit. The details of the renovations are stunning down to the details of the benches. From beautiful cut wood to ironwork. You can see why this took a year to renovate. Here's to a successful launch and to the next 130 years!
20 Portland, Maine, Restaurants That Have Been Featured on National Television Shows
Here's a list of 20 prominent Portland, Maine restaurants that have been featured on national television shows. This is a great representation of Portland's incredible food scene.