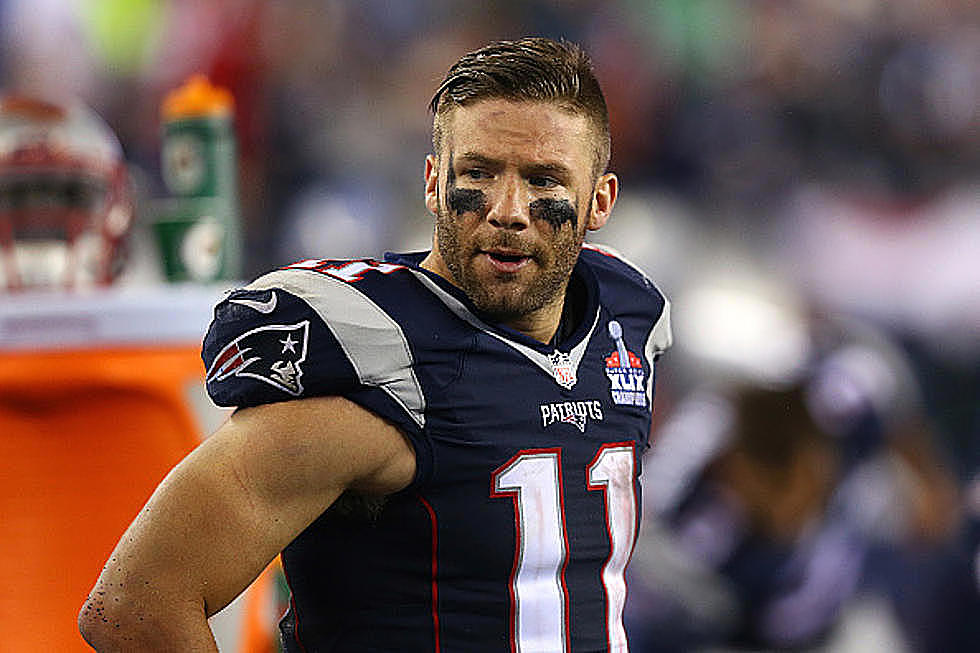 5 Fun Things Maine Patriots Fans May Not Know About Julian Edelman
Getty Images
We are both happy and sad to learn that Julian Edelman is retiring from football. 12 years as a Patriot, and retiring as a Patriots. "Foxborough Forever" were the final words of his amazing 4-minute retirement announcement. Sad that we will never see him in a Pats uniform again, but happy and grateful for all the memories #11 gave us along the way.
You know that found for pound that there was no one tougher in the NFL than Edleman. You know he helped the Pats win 3 Super Bowls, including that impossible catch against the Falcons.
You may a lot about Edelman, but here are 5 things we bet you didn't know...
NICKNAMES
Edelman has two great ones. THE SQUIRREL is my fave. His quarterback, Tom Brady dubbed him MINITRON. And some around the NFL simply call him THE ENERGIZER BUNNY.
HE WRITES CHILDREN'S BOOKS
Yup, there are three. Flying High, Flying High 2 and, you guessed it, Flying High 3. The story has to do with a little squirrel who gets it done despite his size. Sound familiar? Oh, there's also a goat in the lovely story. And of course, his name is Tom.
HE LOVES BANGOR
Well, he ate out in Bangor once. At Evenroods restaurant. And we assume that he loved it. What's not to love in beautiful Bangor?
HE CONDUCTS ORCHESTRAS
Actually, just the legendary Boston Pops one time. And he was hilarious
HE MOONLIIGHTS AS A BOSTON POLICE OFFICER
Not really, but he did do a hilarious spoof of "COPS" back in the day with fellow Patriot Danny Amendola. Officers "Skip" and "Dale" protect the streets of Boston. And serve up some burgers.
Here are 50 of your favorite retail chains that no longer exist.
KEEP READING: See the richest person in every state