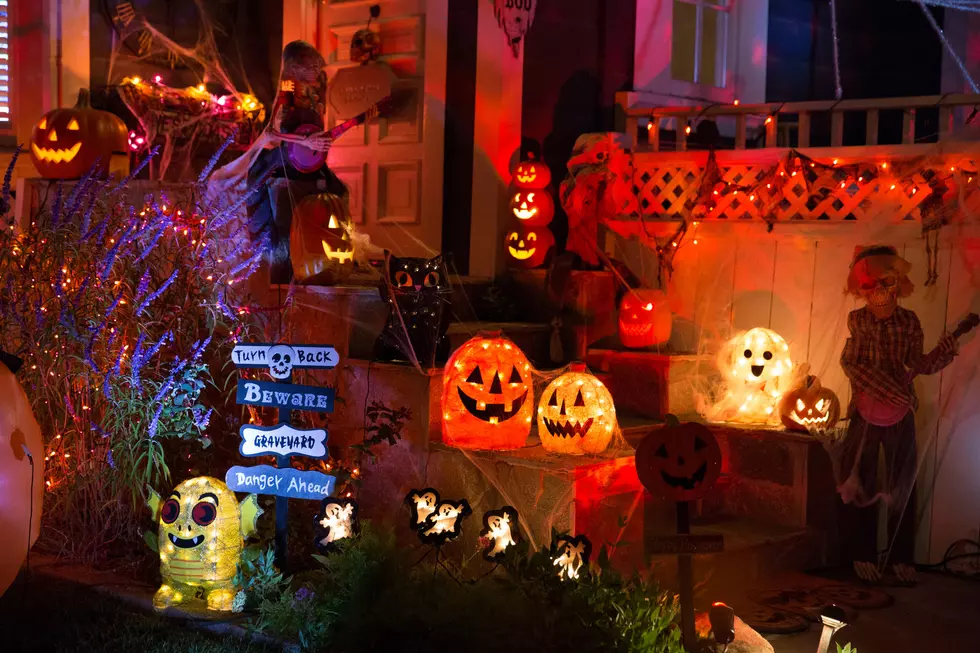 A Dad Designed the Perfect App for Anything and Everything Halloween Across New England
vzphotos
What's happening for Halloween in New England?  There's a brilliant app for that, and it includes everything so you can create the perfect Halloween.
It's called FrightMaps, and like all apps, it's super easy and free to use. This Halloween-themed app shows you all kinds of New England attractions and professionally-curated events like parties and haunted houses, hayrides, mazes, Halloween displays, and homes handing out candy to trick-or-treaters.
As a matter of fact, no matter where in the country you want to enjoy Halloween festivities and frightful fun events and hauntings, FrightMaps, according to ABC 6 in Philadelphia, should most definitely be your go-to Halloween app for everything Halloween. It will even show you which homes are handing out candy.  You see, what makes FrightMaps super unique is similar to the Waze traffic app.  We can actually ping what Halloween happenings are going on, and exactly where to find them.
The dad who created this app lives in suburban Philadelphia in West Chester, Pennsylvania. He told ABC 6 that any Halloween enthusiast can upload their own house if they want, so everyone can drive by and see those 12-foot skeletons from Costco, huge blow-up creatures, creepy crawly decorations, lights, and other frightful imageries.
You can even mark your home as a house that's handing out candy, so kids can stop by to show off their costumes and fill up their bags.  FrightMaps will show you the most active neighborhoods, which are a win for those of us who want easy access to Halloween.
The Worst Comedies Ever Made
Cinema has brought laughter to generations of moviegoers. In these cases, though, the laughs were on the paying customers.
9 Popular Types Of Chili That You Can Make At Home
Chili is one of the best cold weather foods you can make. With so many different options in which to make it, here are 9 popular types to try for yourself.
Gallery Credit: Nick Northern