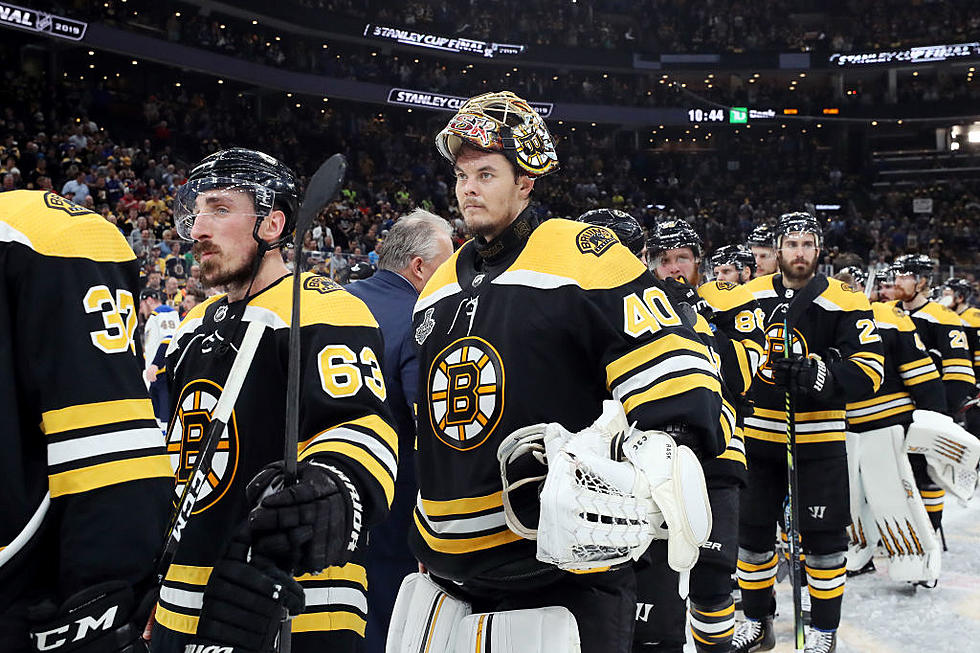 Boston Bruins Goalie Tuukka Rask Played Drums on Stage at This Boston Bar
Getty Images
Friday night, August 18, 2023, Bostonians at Loretta's Last Call got one awesome surprise.
Boston native Louie Bello was performing at the Boston country music hot spot on Lansdowne Street, behind Fenway Park. While Bello performed Eric Church's, "Drink in My Hand," a familiar face hopped up on the drums.
It was the one and only Tuukka Rask.
"TUUUUUUUUUK!"
According to a WCVB article, Tuukka Rask:
played all 15 of his NHL seasons with the Bruins and is the franchise's all-time leader in regular-season games played by a goaltender (564), wins (308) and save percentage (.921). He also ranks second in franchise history with a 2.28 goals against average and 52 shutouts. When it comes to postseason play, Rask is the Bruins' all-time leader in games played (104) and wins (57). He ranks second with seven playoff shutouts and a .925 save percentage in the postseason. His 2.22 goals against average in the playoffs ranks fourth in franchise history.
Although Rask is an outspoken rock fan, he was clearly dabbling in the country music genre on the drum set.
What an awesome (and very Boston) surprise to patrons at Loretta's.
What Makes a New England Mom, a New England Mom
There is something different, and special, about a New England mom. Here is what separates a New England mom from all the other moms in the world.
15 New Hampshire Phrases Out of Towners Don't Understand
In New Hampshire we have some words and phrases that have made many a tourist raise their eyebrows. It's just a little reminder that they are more than welcome to visit our beautiful state but they will never be ONE OF US. muahahaha
Gallery Credit: Kira Lew