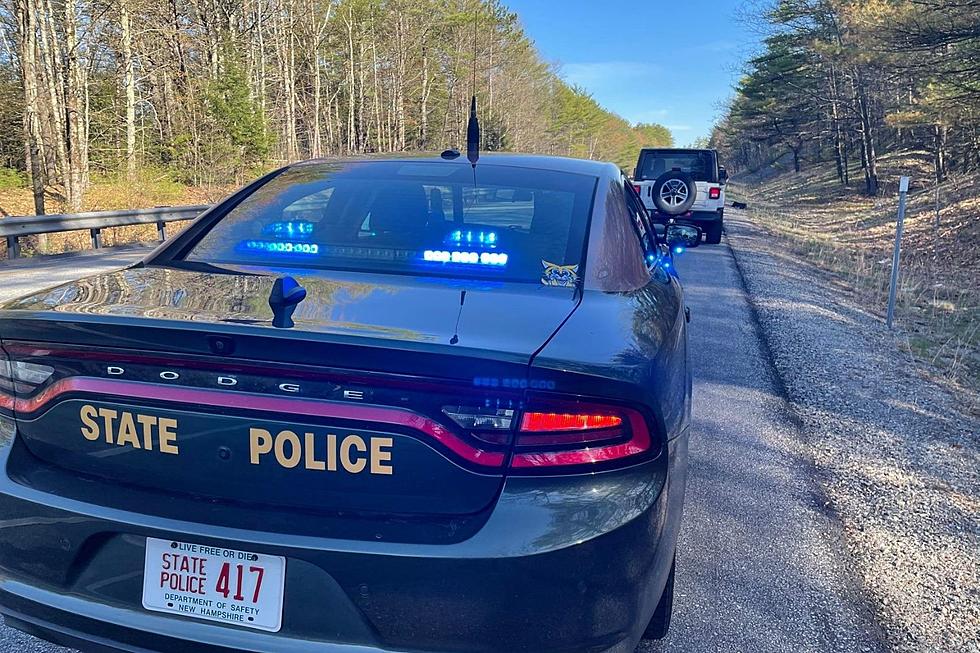 Car Drives 14 Miles the Wrong Way on Route 93 in New Hampshire
NH State Police vehicle (NH State Police)
A driver drove 14 miles the wrong way on Route 93 Sunday night before eluding cature by State Police.
Numerous drivers reported the SUV believed to be a dark colored late 2000s Ford SUV southbound in the northbound lanes around Exit 6 for Candia Road in Manchester. A trooper spotted the SUV and unsuccessfully tried to stop it.
Troopers continued to travel parallel to the vehicle on the southbound side with their emergency signals activated in an effort to get the operator to stop. As the vehicle approached the weigh station in Windham, troopers lost sight of the SUV because of trees in the median.
Troopers were waiting at Exit 3 to stop the vehicle but believe the driver either headed back north or exited the highway.
State Police asked anyone who witnessed the incident and may have additional information such as make and model of the vehicle or a license plate to call 603-223-4381.
Contact reporter Dan Alexander at Dan.Alexander@townsquaremedia.com or via Twitter @DanAlexanderNH
UNH Men's Soccer Team Flies to Oregon onboard New England Patriots Plane
When UNH Athletics had trouble arranging a charter flight to Oregon for the men's soccer team for the NCAA Tournament they turned to the New England Patriots for a lift.