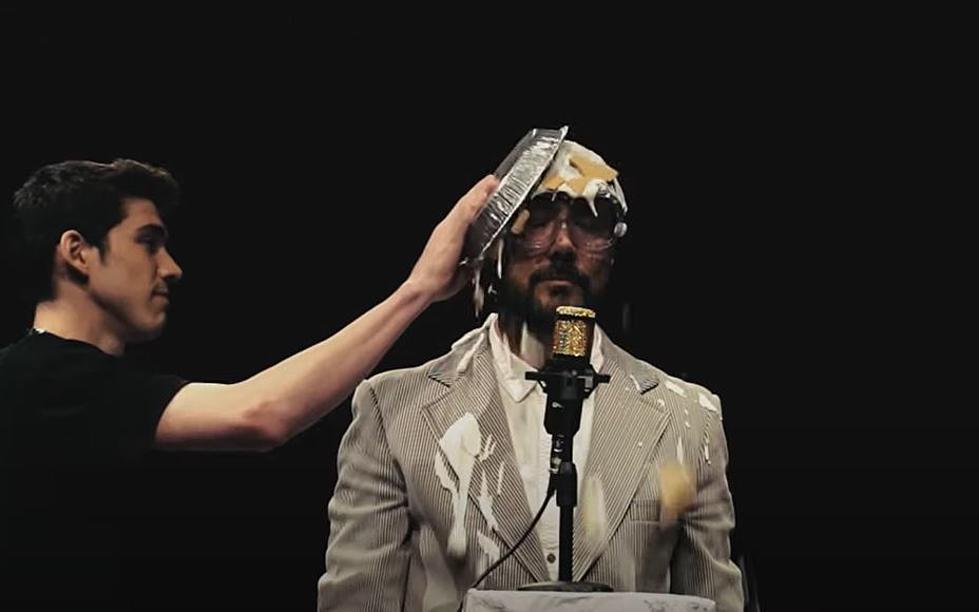 Dave Gutter's New 17-Minute Video Is About To Blow Maine's Ever-Loving Mind
YouTube
Dave Gutter has released his first solo album. "I've Been Here Awhile" is a brilliant concept album about getting older. To go along with the release, Gutter has put out a jaw-dropping and mind-numbing 17-minute visual album. The video, filmed at Portland's St Lawrence Art Center, may just be the best music video you see all year. 
You know Dave from his many years fronting Rustic Overtones. Armies, Paranoid Social Club, Dead In The Gutter, and more. He also has worked with and written music for various artists, from Spose to Aaron Neville. 
With all that Dave has accomplished, it's hard to believe that he has never put out a solo album. The album was made in the Rustic Overtones studio, and Gutter plays almost every instrument. 
Get ready for Dave Gutter at his raw, funny, and musical best. 
50 Questions About Maine That Were Asked on 'Jeopardy!'
So you think you know Maine? Try your hand at these 50 questions about our state that have been asked over the years on 'Jeopardy!'. Good luck!
Things People Say That Make Mainers Roll Their Eyes