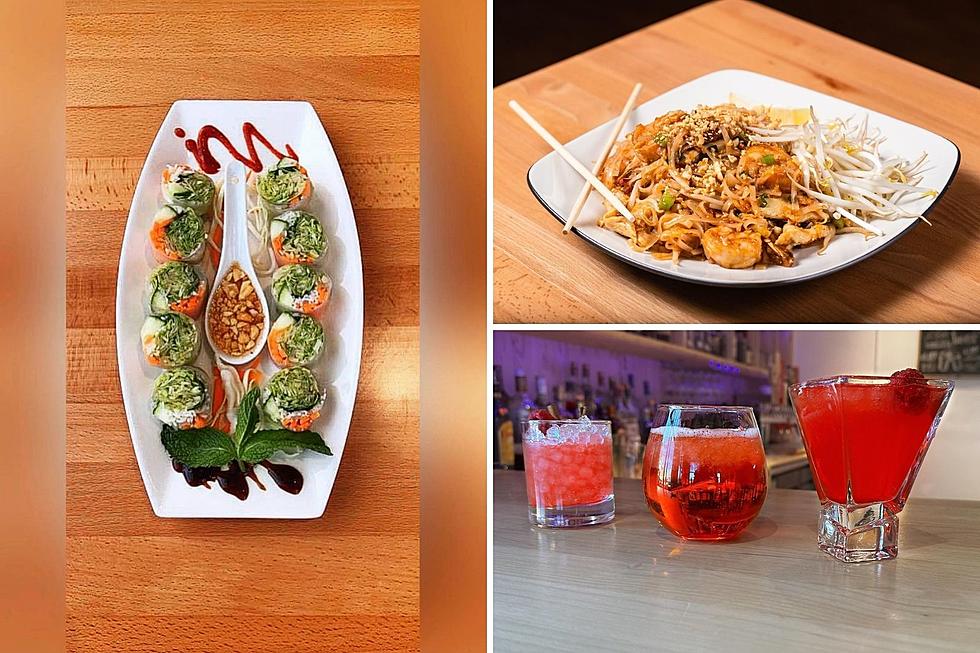 Delicious Thai Joint is a Great Fit in South Portland, Maine's Culinary Community
Pattaya Kitchen via Facebook
Move over, Portland, there's another local culinary town that deserves recognition.
I'm talking about a town right across the bridge from Maine's largest city, an easy drive for essentially anyone in the Greater Portland region. It's time to let South Portland shine in the spotlight.
South Portland's culinary crusade has taken it to a level it has never reached before. The town has had so many new hot spots open that it feels like a smaller version of its big brother, Portland.
One of those spots is a Thai restaurant that has people absolutely buzzing.
Located right on Broadway, just a handful of feet away from the Casco Bay Bridge, is Pattaya Kitchen. Under new ownership since late 2022, the tasty restaurant "wows" with a large variety of flavorful dishes and an impressive cocktail selection.
The menu is vast, with curry, rice, and noodle options. Plus, they've got loads of delicious appetizers, special offerings, and 10 different protein options. That is quite impressive.
The restaurant even spells out the spice levels for you. And they are great. It goes from "Don't Worry" all the way up to "Oh My God." I haven't ventured up to that last one yet.
As I mentioned earlier, this is a true bar. There is a wealth of spirit options to go along with exotic cocktails and an extensive draft list.
The food and drinks fit the stylish ambiance. The modern room is spacious, lit up, and very cozy. It even includes a large bar to enjoy the game on television.
All of this goes along with great service. The staff is friendly and knowledgeable, especially when it comes to determining spice level. That is very important.
Pattaya Kitchen certainly is outstanding, and certainly one of South Portland's finest establishments. Let's take a closer look at many others from this growing culinary town.
Hope you're hungry.
25 of South Portland, Maine's Best Restaurants
Here's a list of many of South Portland, Maine's best restaurants, cafes, and pizza joints. There's a lot of great food across the bridge from Portland.
Gallery Credit: Chris Sedenka