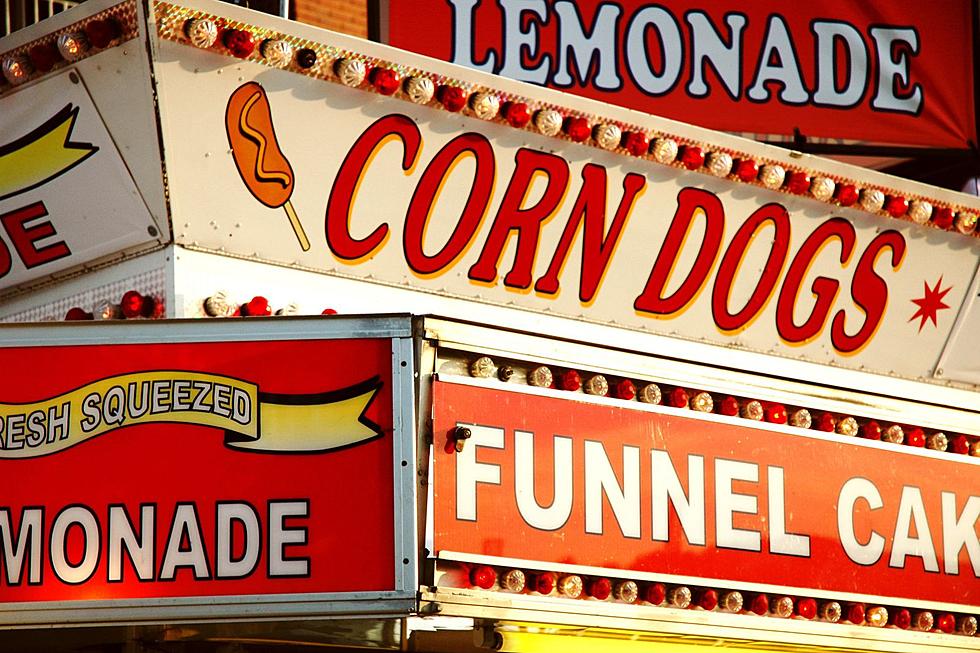 Iconic Maine Food Named No. 1 Fair Food Even Though It's Not Fair Food
Getty Images
Fall is here in Maine, which is easily the best time of year. This means shorter days, cooler temperatures, football weekends, and a lot of winter prep.
It also means it's time for fairs and festivals to take over the spotlight. These events bring Mainers and tourists together to enjoy the state's wonderful agriculture, local artisans, exciting games, and more.
Quite possibly the most popular thing about fairs is the cuisine. Who doesn't love gorging themselves on food that is breaded, fried, sauced, and probably on a stick? The diet takes a backseat when it comes to fair season. It's a free pass to consume as many calories as possible.
With fair food season in full effect, I thought it would be fun to do a little digging to see if there's one type of fair food that reigns supreme in Maine. Perhaps I could find an opinion from someone "from away" who just fell in love with a Maine staple. And that's where delish.com comes in.
The popular culinary site posted an article earlier this year about fair food. In fact, delish.com listed the best from each state, including Maine.
The site's selection for Maine is solid. However, is it a fair food? I would say absolutely not, but I can understand how an outside could think that's the case.
So, what is this mysterious meal? That would be the world-famous red snapper hot dog.
Found at fairs across the state, this authentic Maine sausage is the bee's knees. It's a perfect combination of well-season meat, delicious juices, and a casing that only the angels could have invented. There's nothing like that "snap" when you bite in.
Man, I love a red snapper. It absolutely destroys the rest of the competition. Fenway Frank? Nathan's? Hebrew National? None of these should even be in the same hemisphere as the red snapper.
But is it fair food? I guess. You can probably find them at every fair in Maine. But it's really not how Mainers associate this delicacy. Red Snappers are a year-round staple. They are perfect for cookouts, birthdays, ballgames, funerals, graduations, weddings, work parties, breakfast, lunch, dinner... I think you get the point.
I understand why an outsider would suggest it's fair food. The red snapper is a regional delicacy. Most people are probably mesmerized when seeing them for the first time. But for us Mainers, they are as common as a carton of milk, loaf of bread, or stick of butter.
All hail the mighty red snapper. It's wonderful to see it listed as Maine's best fair food. But, maybe it's just Maine's best food.
Now I'm hungry.
31 Bucket List Restaurants in Maine
Here are 31 Maine restaurants that folks told us are bucket list worthy. They are very diverse can be found across the state.
5 Pizza Places In Maine You Absolutely Must-Try According To Food & Wine
From Brooksville to Bath, Food & Wine has identified the five pizza places in Maine that you absolutely can't miss