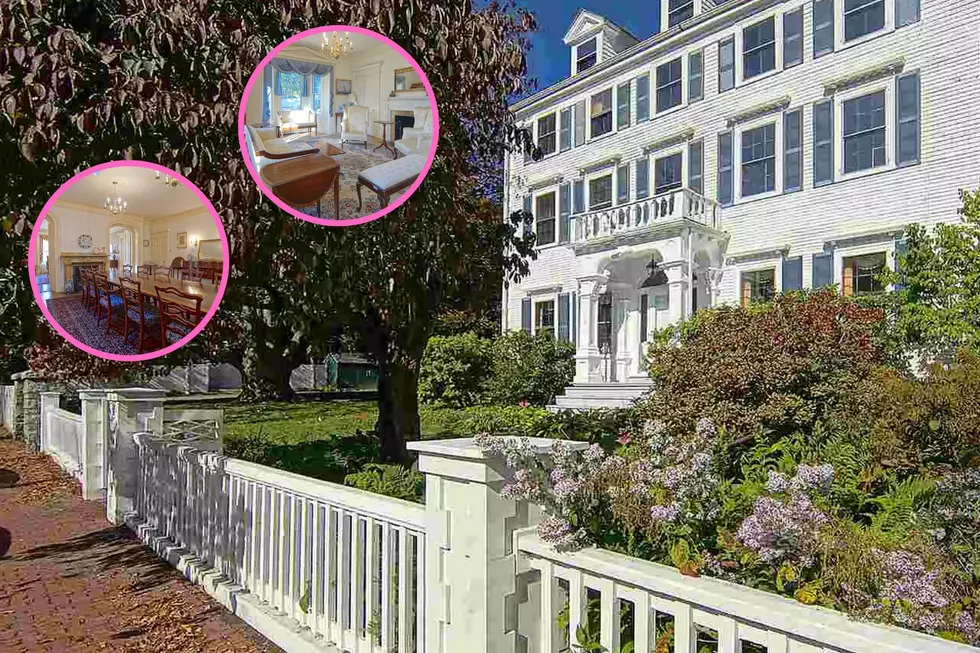 If Walls Could Talk: Historic $3.8M Pickering-Heffenger House in Portsmouth, NH, is on the Market
Tony Jalbert, Tate & Foss Sotheby's International Realty
If walls could talk, this historic home would have quite the tale to tell.
The Pickering-Heffenger House sits at 53 Austin Street in Portsmouth, New Hampshire, and dates back to 1804. The 6 bed, 6 bath, 7,823 square foot home was recently listed for $3,890,000 by Tony Jalbert with Tate & Foss Sotheby's International Realty. The listing reveals some fascinating information about the property's history:
...Dr. Arthur Heffenger acquired the house a few years after the Civil War. A retired US Navy doctor, he was active at the new "Cottage Hospital." That building still stands across from City Hall. The Good doctor, along with his wife Fannie and six children, hosted a magnificent ball here for the Russian delegation while the Portsmouth Peace Treaty was being negotiated in 1905.
The house was recently renovated, and now dons marble mantels, granite countertops, and cherry floors. These modern updates combined with the existing 19th century architecture showcase both the home's contemporary beauty and historic charm. Dr. Heffenger's stable has also been updated and turned into three apartments: two one-bedrooms and a two-bedroom. On top of that, there's plenty of parking for all.
A license is in place should someone want to turn the home into an inn, which is a totally reasonable prospect in this writer's eyes. Folks love the historicity of Portsmouth, and there's no doubt that many would jump at the chance to stay in a historic inn just steps away from the heart of downtown. All in all, there's no telling the potential with this property.
Let's take a peek inside, shall we?
You Can Live in the Historic $3.8M Pickering-Heffenger House in Portsmouth, New Hampshire
Historic $1.7M Home With Ties to the Revolutionary War is for Sale in MA
Charming $1.9M Colonial is Two Historic New England Homes in One