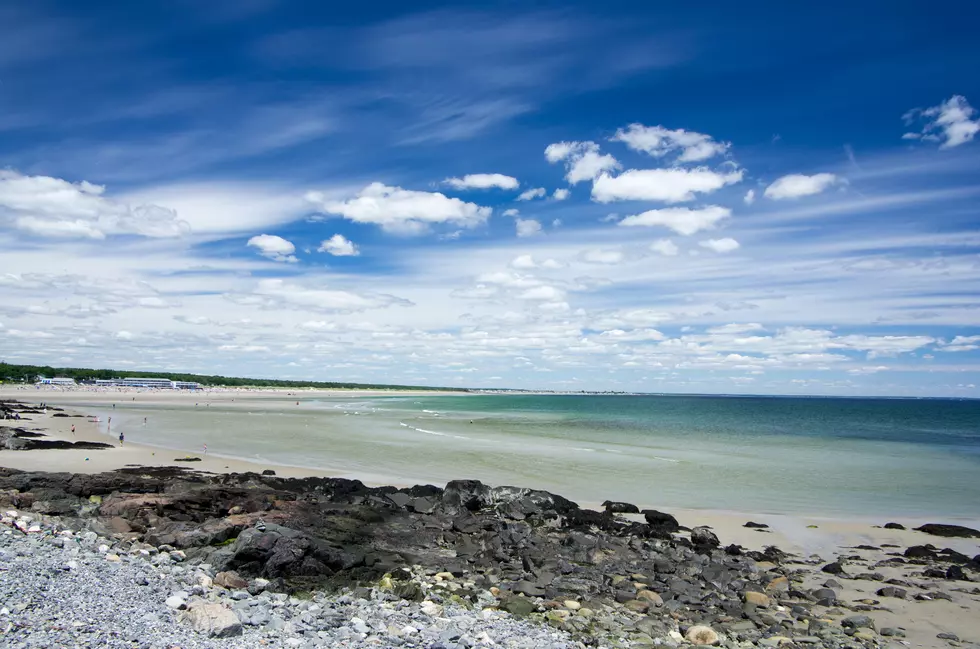 Maine Beach Makes List Of Top 25 In The United States
(Photo Credit: Alohadave/Getty Images)
The well-known travel website, Tripadvisor, put together a list of the top 25 beaches in the country, and one Maine beach made the cut, according to WMTW. Ogunquit Beach is number 15 on the list. This is very impressive, considering all the beautiful beaches around the country.
Tripadvisor reportedly based its findings on the opinions of travelers who have been to these beaches. Ogunquit Beach, located in York County, was described as a "magnificent beach" in the article.
On our Maine, New Hampshire, and Massachusetts adventure, we went to three beaches (Ogunquit, Rockport, and Hampton) and Ogunquit is hands-down the best. It was clean, quiet/uncrowded, and beautiful. There is great food nearby (go check out Ogunquit's Lobster Shack). Take walks along the beach and watch the sunset.
Ogunquit Beach has something for everyone. There are good waves for body surfing on the ocean side, vast expanses of sand, a river area that forms a bay when the tide is right, and even an opportunity to go tubing on the river on the incoming and outgoing tides. It's very easy to social distance.
Ogunquit Beach is a terrific place for summer fun, a beautiful slice of the Maine coastline. Of note, there is a really huge disparity in the size of the beach between tides. At high tide, the water essentially eliminates one end of the beach and fills a river that runs behind the beach (which is on a peninsula) into a sheltered "lake" like beach -- which is great for small children or kayaking. At low tide, the main beach gets huge -- it doubles in width from waterline to the shore, so the place never feels that crowded. There are also big tide pools at low tide on the main beach, again terrific for small kids to splash around in safety. The surf does not seem to get very rough (absent a storm I suppose), and waves do not get more than 2-3 feet at high tide near one end of the beach, which attracts surfers in the evening. The water in Maine is a cold -- even in August it was about 64 degrees, which took some getting used to, but once you take the plunge it is fine. (I can't imagine being able to swim there comfortably before July.) Terrific amenities are nearby -- a beach front restaurant called Splash has great drinks and sandwiches. There are two soft-serve ice cream stands, a gift store, and a place to rent a beach umbrella. Outdoor showers and restrooms are nearby. The beach is about a 10-20 minute walk from the main street in town - Shore Road, and most people do walk (ferrying supplies in a push cart). The walk could be too long for some folks, depending on where you stay in town, especially on a hot day. There is a trolly service from town to the entrance of the sand, and you can also drop people off there as well. Parking on site runs from $20-$30, depending on the day and seems to fill up fast (free after 5 pm). Life guards are on duty until 5 pm. I've seen great beaches in RI, North Carolina, and California, and this Maine beach is as good as any - a really pretty spot.
Our favorite New England beach. Great for walking, soaking up the sun, people watching, and swimming if you dare brave the cold water. Get here early (before 10) for a space in the large lot. Always a good time.
8 Swimming Holes In Maine To Enjoy For Free