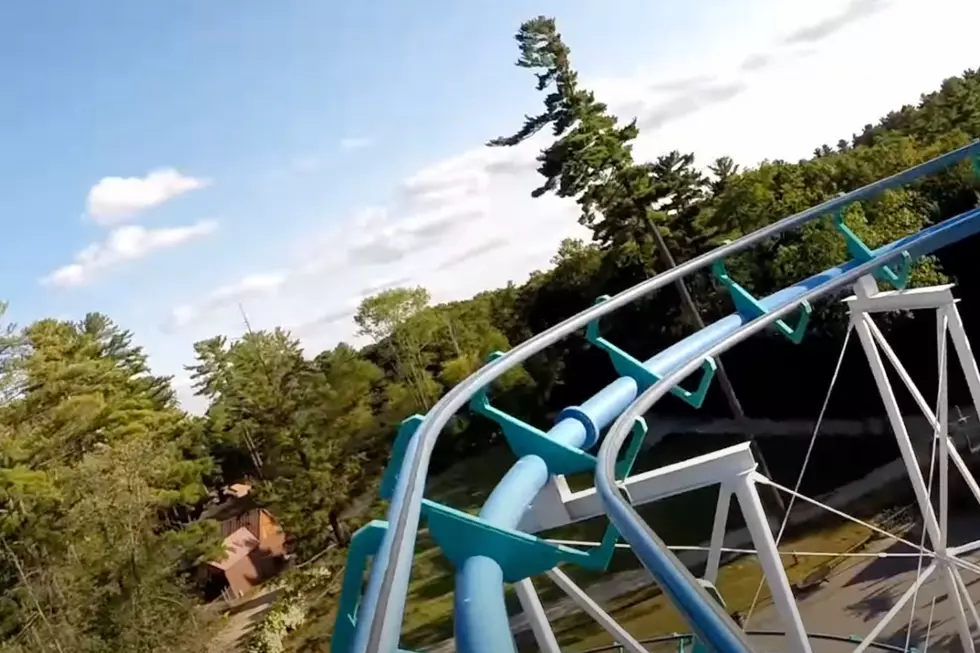 Should Canobie Lake Park in New Hampshire Bring These 3 Attractions Back?
davidjellis/YouTube
Since 1902 families have been making memories at Canobie Lake Park in Salem, NH. I personally have memories from not only going with my family but annually with summer camp (it was the one event that I really looked forward to every summer).
Of course, over the years Canobie Lake Park has seen some changes. Some attractions that were once there are gone, while new ones come in, and others get updated. Within the past couple of years, we have seen this happen with the carousel attraction in the park. The carousel used to be located near the entrance of the park and now, there is a newer 2-story carousel located in the middle of the amusement park.
Although some of our favorite attractions may be gone, the memories that we made will never be forgotten.
Three attractions that I remember have since been taken out of the park: the swimming pool, the tiki maze, and the Corkscrew (rollercoaster).
To be honest, I never actually went into the swimming pool at Canobie Lake Park (at least from what I can remember). It was never an option when going during summer camp, and I was always too focused on going on the rides rather than the pool anyways.
Granted the swimming pool is gone, Canobie Lake Park does still have two slides located in the back of the park (near the Mine of Lost Souls) as well as their waterpark Castaway Island, which features a splash pad, water slides, kids area, and a lazy river.
One of my favorite attractions from my younger years was most definitely the tiki maze (otherwise known as the glass maze). I remember getting lost in this maze for quite a while, trying to find my way out (one time I even needed an attendant to help get me out). It was a fun little place to go and test your sense of direction.
One of the most recent attractions that was removed, is the Corkscrew. This rollercoaster used to scare me when I was younger (for many reasons), the idea of going upside down was always terrifying. I'll never forget when I conquered my fears and finally rode the Corkscrew for the first time.
Canobie Lake Park has some amazing attractions, and new memories are being made, but nothing will compare to the memories you had as a child going to Canobie Lake Park.
This Ice Cream Trail in New Hampshire is a Sweet Road Trip You Have to Take
Starting in Kingston, this scrumptious NH ice cream trail starts in Kingston and travels north all the way to Pittsburg before journeying back down to the Seacoast Rye Beach area.
25 Ways to Tell You are From New Hampshire
One Granite Stater can always sniff out another and these are some tell tale signs!