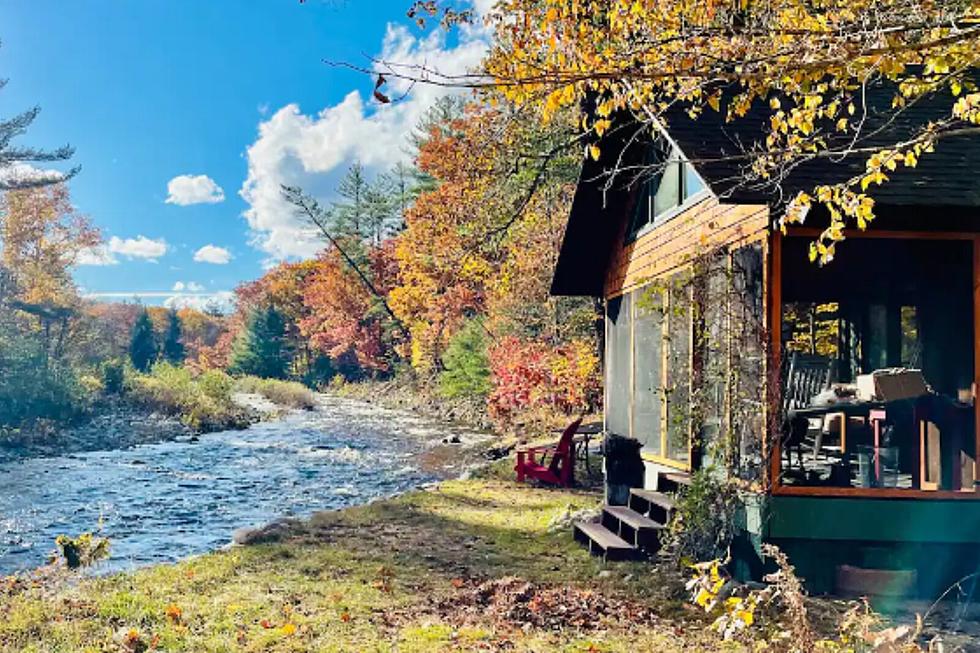 Leaf The Worries Behind at Maine's Most Cozy & Secluded Cabin
Air Bnb
When you stumble upon an AirBnb rental that has everything you need to rest, relax, and peep the leaves, you have to share. I feel like I have a legal obligation to spread this rental like wild fire because of how perfect it is for a weekend getaway.
Not only is it tucked away on the edge of a river, it's a cabin and you can't get any more "Maine" then that.
This spot has 1 bedroom, 2 baths and is $175 per night. Air Bnb is referring to this rental as a "rare find" and I would have to agree. It's a hidden mountain gem!
This whimsical little cabin is located in Sunday River and is close to town. It's about 10 minutes from Bethel giving you the peace and privacy of the forest but close enough for supplies, like wine.
Can you imagine taking a nap within the screened in porch just feet away from the river, listening to the waters?
This cabin is also a spot you can getaway to, year round.
You have spring views that are glorious but because fall is coming quickly, you'd want to take advantage of the foliage surrounding the river.
If you're an adventure seeker like me but want an affordable way to experience a vacation close to home, this spot is begging for you to visit.
It's a must-see and will most likely be rented and full very quickly because of all it has to offer. Take a look at the details of the full listing here and check out the entirety of this peaceful haven in the woods, below!
Maine's Coziest Cabin in Sunday River
Check out Maine's coziest cabin in Sunday River and experience Maine's fall foliage.
Maine Waterfront Home For Sale Also Has a Stunning Airbnb Cabin
A property for sale in Glenburn has two stunning buildings, including the main house and one that could be used as a rental on Airbnb.