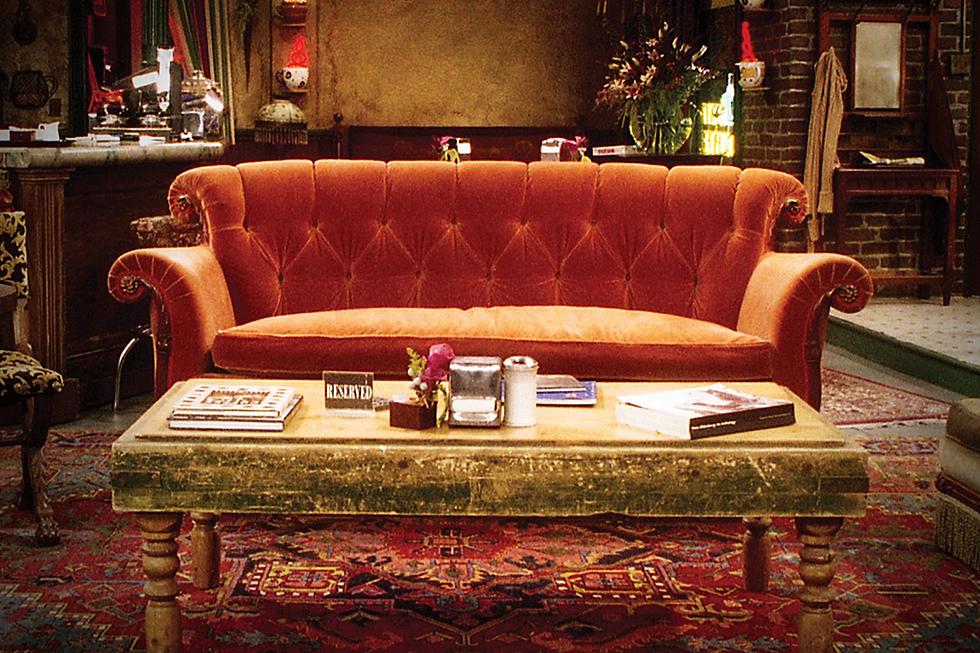 Yes, NYC: Boston Gets the 1st Permanent 'Friends'-Inspired Coffeehouse This Fall
Central Perk Coffee via Facebook
"How you doin?"  I think it's hilarious that this is going to be a Boston thing before it's a New York City thing, at least for now.  I loved going to Boston's Friends pop-up with my friends back in 2019.  We got to hang out around the fountain, both apartments, Central Perk coffee shop, and see tons of memorabilia from the show that was touring around the country.
Now, Central Perk will be with us for good in our own New England neighborhood of Boston.  This Friends-inspired coffeehouse is opening this October, just in time for a fall pumpkin spice latte.  Who doesn't know the iconic coffee shop, where tears, laughs, and relationships ebbed and flowed during the incredible sitcom, including one of the most famous kisses in television history between Rachel and Ross?
That's right, New York City, and Boston gets it first.   According to Boston.com, it will be lovingly called Central Perk Coffeehouse, and is based on the cafe and coffeehouse at the very center of the forever popular '90s sitcom, which actually ran from 1994-2006.  How many times have you watched the entire series?  It's at least five for me.
Boston.com says the powers that be – Warner Bros., Discovery Global Themed Entertainment, and CenPer Holdings – decided that Boston was the ideal spot for a first location for Central Perk.  It will be located at 205 Newbury Street, right in the heart of Back Bay.  How perfect is that?
So why was New York City snubbed as the first stop?  I love the 212, but who cares? We'll take it.
Captivating Rooftop Home For Sale is Literally on Top of a Luxury Building in Boston, Massachusetts
Gallery Credit: Jolana Miller
TV Journalist Diane Sawyer is Selling her Mile-Long Massachusetts Estate on Martha's Vineyard
Gallery Credit: Jolana Miller