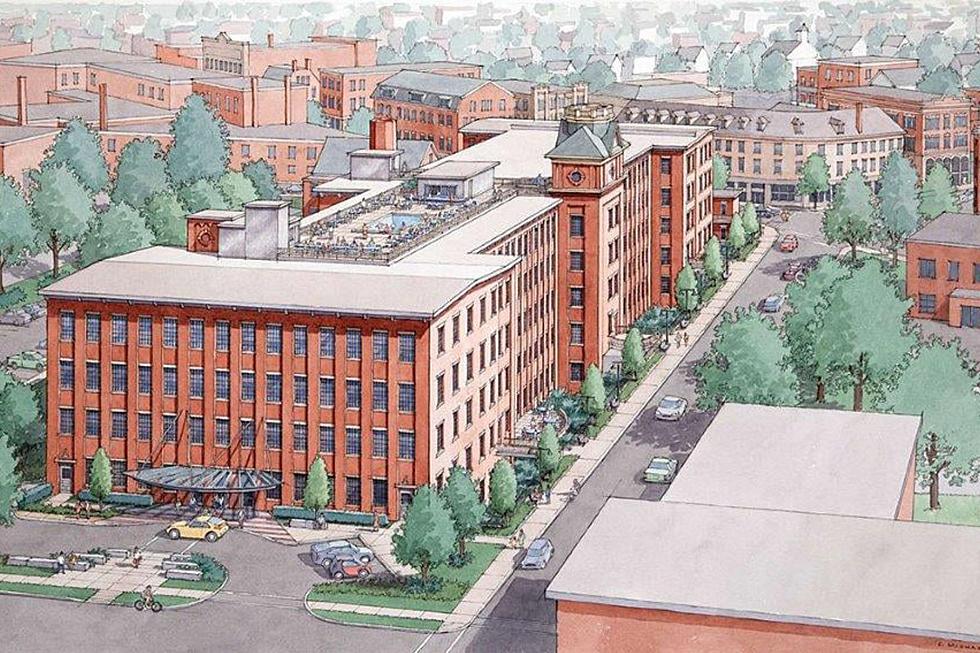 This New Luxury Hotel is the Only One in Southern Maine With a Rooftop Pool
Lincoln Hotel Maine via Facebook
Oh I'm so sensing a perfect staycation, aren't you?  I mean, obviously, we love our beaches here in New England, but let's be honest, a nice swimming pool for some splashing and sunning is always a relaxing good time, too.
Not even a year old, there's a chic, boutique hotel in the coastal town of Biddeford, Maine, smack dab between Portsmouth, New Hampshire, and Portland.  This 33-room hotel, which opened in September of 2022, is a major part of the redevelopment of Biddeford.  Talk about taking that extra cool step of having the only rooftop pool in all of southern Maine.
It's the Lincoln Hotel, which already stands out with its charming historic architecture, design elements, and 1940s flair that make it like a piece of artwork everywhere you turn, from the rooms to the lobby and bar area.  You see, it used to be a working mill in the early 1800s, according to North Shore Magazine, when Biddeford was a town all about producing textiles. Now, the hotel celebrates that aspect.
And yes, the stunning rooftop pool is the only one in southern Maine, so even if you live in the area, it makes for such a wonderful staycation.  I mean, the thousands that visit us each year on holiday shouldn't have all the fun when we're living in a top destination in the world.  The pool has incredible views of quaint Biddeford, and you can enjoy hand-crafted cocktails for that perfect take-a-deep-breath-smile-and-relax moment.
I'm in!
10 Movie And TV Locations You Can Stay At Overnight
These famous locations from movies and TV not only exist in the real world — you can rent them for your own personal vacation!
The Worst Disney Live-Action Remakes
Disney has made billions repackaging their animated classics as live-action movies. But the results haven't always been good...