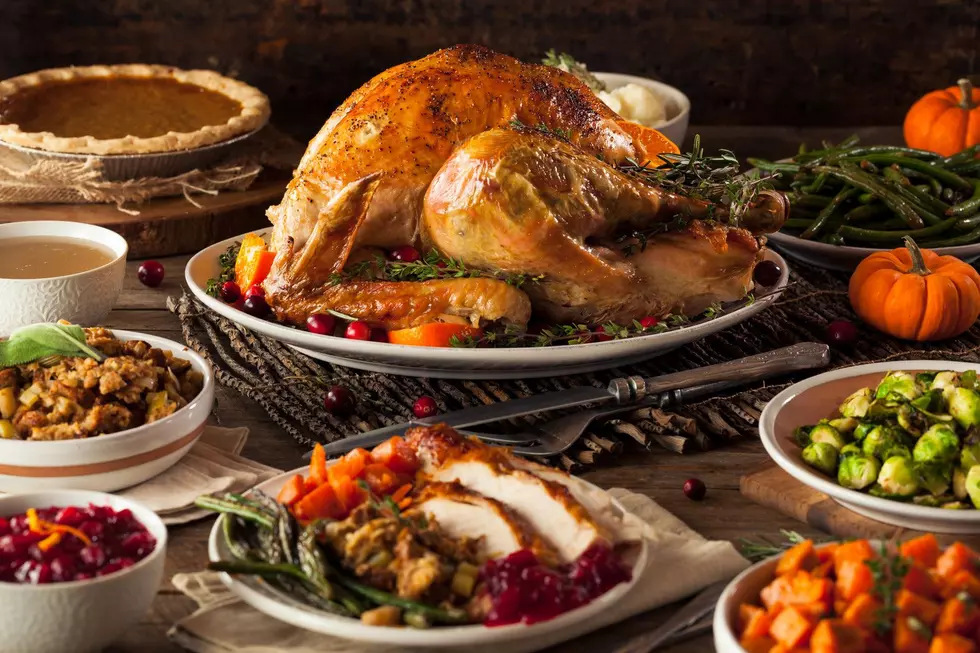 What Thanksgiving Dinner for 10 People Will Cost You in New England (Not Including Alcohol)
bhofack2
Are you ready for one of the priciest times of the year?  It's not just about the gifts and travel for the holiday season, but food.  One of the best meals of the season, and really all year long, is Thanksgiving dinner.
By the way, before you read on, just know that this doesn't include alcohol.  I'm laughing a bit right now, because we know that's an entirely different price point for the holidays.
So, how much will it cost you for 2022 here in New England?  Obviously, it varies a bit depending on where you shop for your food and how much you need.  Are you going all out with lots of dishes, or keeping it basic?  Do you want leftovers?  Are you having a small dinner party, or a full-out festive family feast with every relative?
According to My Stay at Home Adventures, last year's average cost for a 2021 Thanksgiving dinner for ten people was $54.00. That's not a lot at all, considering it's easy to spend that on takeout for one or two people on a lazy Friday night.
However, it has gone up this year, because when isn't inflation a thing?  My Stay at Home Adventures says that the cost of food is up around 13%-14% on average. As is the case for so many of us, celebration dinners for Hanukkah, Christmas, and Kwanza are just like having a second and even third Thanksgiving-style dinner, with even more leftovers.
My Stay at Home Adventures says that the approximate price for 10 people is $61.00.  That actually doesn't seem that's outrageous, especially with turkey prices up 57%, according to the New York Post.
Something to keep in mind as well, according to Small Biz Trends, is that food costs fluctuate a bit every month, along with various types of foods. So, the link above is a great one to help you keep tabs, although we can just as easily see the price fluctuations when shopping at our favorite grocery store, too.
FYI, this average price doesn't include the alcohol, so yeah, that changes everything.
The Worst Christmas Movies Ever
Ho ho ho — these movies stink.
One of the Most Historic Homes in the Country is Up for Sale in the Boston Area