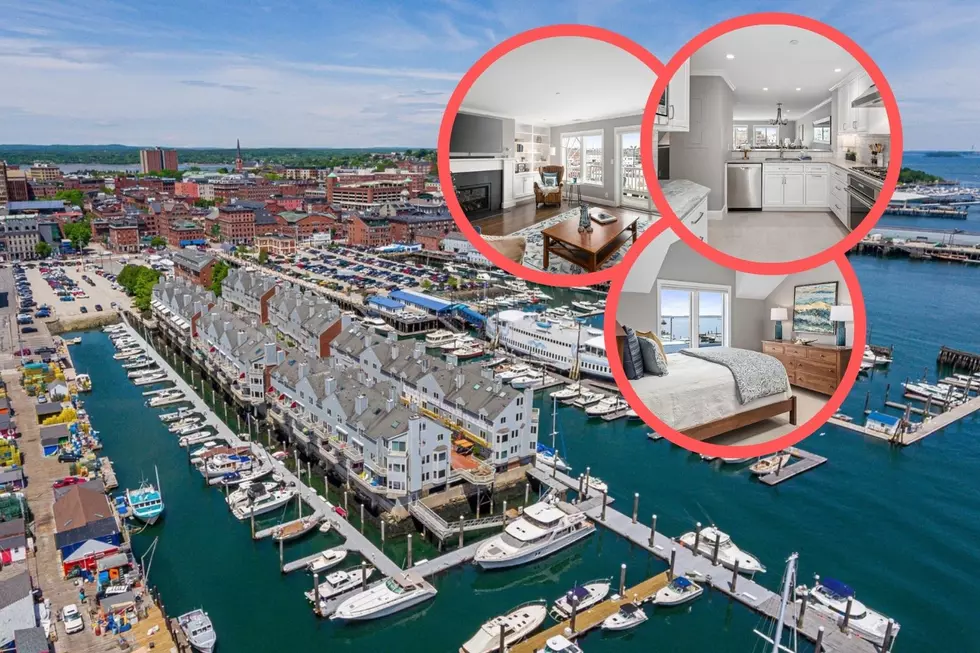 Amazing Location & Stunning Views Highlight This Portland Condo for Sale
Linda MacDonald, Legacy Properties, Sotheby's International Realty: Canva
Portland has been a very desirable destination for quite some time. Even in this crazy housing market, with prices continually increasing, houses continue to sell. And now a condo unit has hit the market that might take desirable to a new level.
Introducing Chandler's Wharf, a condo community right in the heart of Portland's working Waterfront. That's right, you couldn't be any more Portland than this. I mean, look at this location.
It's just steps from a marina. It's surrounded by some of the best restaurants and nightlife in the state. It's highlighted by views of Portland and Casco Bay from your balcony. It doesn't get much more luxurious than that.
Plus, the gated community has 24/7 security to give any prospective buyer plenty of peace of mind.
The newly updated unit for sale features 2 bedrooms, 2.5 baths, open concept living area, state-of-the-art kitchen, loft, private deck over the harbor, 2nd floor laundry, central air, and did I mention the location yet?
Another added bonus for the condo is two deeded parking spaces at a local garage. Talk about amenities. Never having to worry about parking in Portland might be worth the price of the condo.
Speaking of the price, the unit is listed for $925,000. Linda MacDonald of Legacy Properties, Sotheby's International Realty is the listing agent. More can be found out about the condo here or down below.
Are you ready for luxury condo living in the maritime heart of Maine's most popular city? Then perhaps Chandler's Wharf is right for you.
Luxury Condo on Portland's Waterfront for Sale
In the heart of Portland's working waterfront is the incredible Chandler's Wharf Condominium complex. This is where a 2 bedroom, 2 bath unit has just been put on the market. This stunning, redone open concept home is loaded with amenities, style, and views.
35 Things Mainers Say They Love About Portland
Mainers shared on Facebook their favorite parts about the city of Portland.