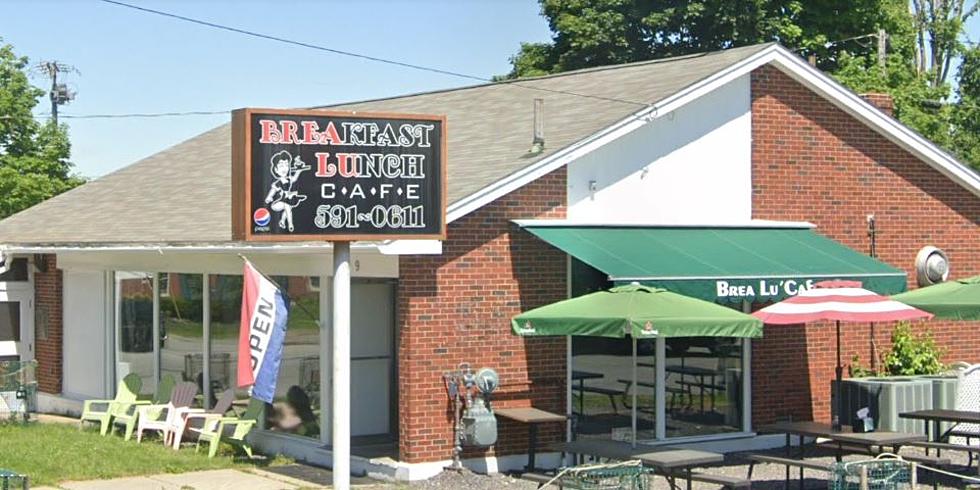 Come to a Fun Pig Roast to Save Brea Lu Cafe in Westbrook
GoogleMaps
This story is pure community taking care of each other.
Brea Lu Cafe moved to Westbrook around 10 years ago because of a fire at the Portland location. They were going to move again (not a small feat for a restaurant) to a bigger location in Westbrook on Main Street. In late March, another fire hit the new location.
The fire damaged the roof and walls and destroyed some of the equipment inside. The owners Anna and Christian Deluca were disheartened. That's when people said, let's help. According to News Center Maine, Joe Salisbury, a retired local firefighter, and owner of The Daily Grind had the idea of some event to raise money to help replace all that was destroyed by the fire.
Joe wanted to raise money to support the Brea Lu Cafe employees because the opening date has been pushed back months. Since it's so hard to find employees, keeping the good ones you have is really important. The owners of The Sinful Kitchen are also jumping in to help with a pig roast! So you are cordially invited to a pig roast!
Westbrook is really the best of Maine. The Sinful Kitchen also experienced a fire and the owners of Brea Lu Cafe were the first to help them with a fundraiser. They raised more than $10,000. Anna Deluca from Brea Lu told News Center Maine,
The Westbrook community is a very different community where it's so tight-knit. Everybody knows everybody, and everybody is there to help everybody else when it's time to rally.
There's also a silent auction and Q97.9 donated a pair of tickets to see Ed Sheeran at Gillette Stadium on June 30! Want to feel the best of Maine? Come to the pig roast and stay for the auction!
LOOK: 20 American foods that raise eyebrows outside of the US
Stac



ker
compiled a list of 20 unusual and uniquely American foods that might raise eyebrows outside the U.S.