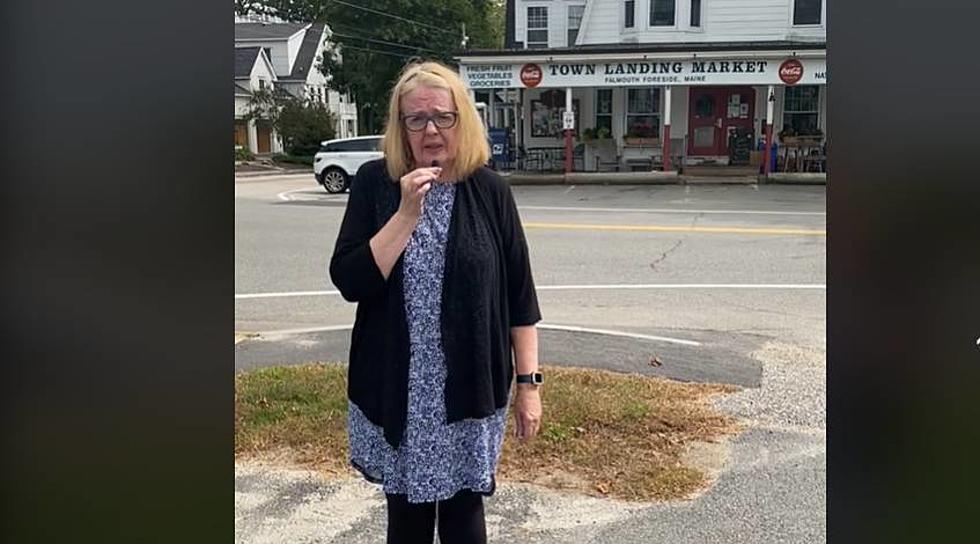 Maine Mom's Reading of Hilarious Diary From the '70s Becomes TikTok Hit
My Mother's Diaries TikTok
Everyone stop and find your mom's diary!
Hilary Eyestone from Westbrook went to see her mom, Lynn Bonsey, in Bucksport, and they went off driving and reminiscing. The Bangor Daily News chatted with the funny duo about their new adventure of a podcast and hilarious TikTok account called MyMothersDiaries. Hillary thought of it because every time they drive around, her mom was always recalling some adventure she wrote about in her diary! She told the BDN,
Almost without fail, she will point out some place that she wrote about in her diary. She has it all written down. This house here, this old business there, what happened where. She can kind of fact check her own life.
Reading a diary is one thing, but having a diary entry read by the person who wrote it is priceless.
The trend is for more "This is Where..." entries. And not just from My Mother's Diaries! It's so much fun.
This is where I got stuck in the waterslide (Funtown, 1996)
This is where a guy out of the blue called and said, "Remember me from Nevada?" I didn't, but drove down to meet him and pretended I did (Town Landing, 1977).
Her diary entries started when she was 15 back in 1969, and went on until the mid '80s when she just got too busy raising a family and teaching. She taught middle school for 30 years! Since last fall, My Mother's Diaries on TikTok has been a hit! She reads entries at the places where they happened. It's really connecting with not only Mainers, but everyone.
This particular TikTok from May has over two million views! Once you watch a couple of these, you want more of the funny and sweet mother-daughter duo! They have also started a podcast called My Mother's Diaries and put filmed versions up on YouTube.
My favorite part about the podcast and YouTube videos is that they aren't doing it for anyone but themselves. Hillary told the Bangor Daily News,
Honestly, we don't even care if anybody is listening to the podcast. We're just having fun cracking each other up.
Oh, we're watching, and Hillary, we're cracking up right alongside you! This is the most fun mother-daughter relationship!
LOOK: 50 cozy towns to visit this winter
Stacker
created a list of 50 cozy American towns to visit each winter. Towns were selected based on visitor opinions, ratings from nationwide publications, and tourist attractions.
Gallery Credit: Laura Ratliff