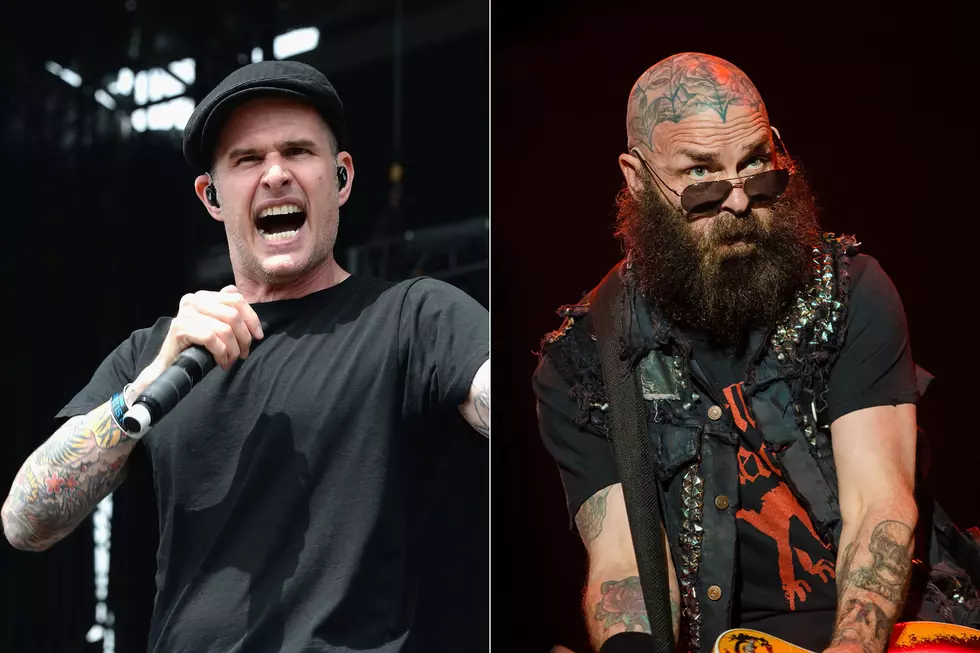 Dropkick Murphys and Rancid Set August Tour Date In New Hampshire
Theo Wargo / Mauricio Santana, Getty Images
For two consecutive St. Patrick's Days, Dropkick Murphys haven't been able to do what they love the most; put a ridiculous live show in front of some of their rowdiest fans. Their virtual performances whet the appetite but if you need to feel that energy in person, you'll get the chance this summer at the Bank of New Hampshire Pavilion when Dropkick Murphys and Rancid bring their Boston to Berkeley !! tour to Gilford on Friday, August 20th.
Just like fans that have pent up energy from months and months without live shows, so do the bands who perform them. Both Dropkick Murphys and Rancid feed off the crowd during their live performances so you can reasonably expect it to be a wild Friday night in New Hampshire on August 20th. No word yet on whether there will be green beer on special to make up for lost time.
This won't be the first time Dropkick Murphys and Rancid tour together as both bands hit the road for a co-headlining tour back in 2017. They planned to bring the party again in 2020 but were forced to cancel shows due to the pandemic. With restrictions lifted, it's once again time to have some fun and make good on those planned dates. For fans of Dropkick Murphys, the band will continue to tour throughout 2022 with The Interrupters as well.
Tickets for the Boston to Berkeley II tour officially go on-sale Friday, June 18th at 10am. 
The 40 Best Cover Songs by Rock Bands
These 10 NH Places Bring Back the Best Memories