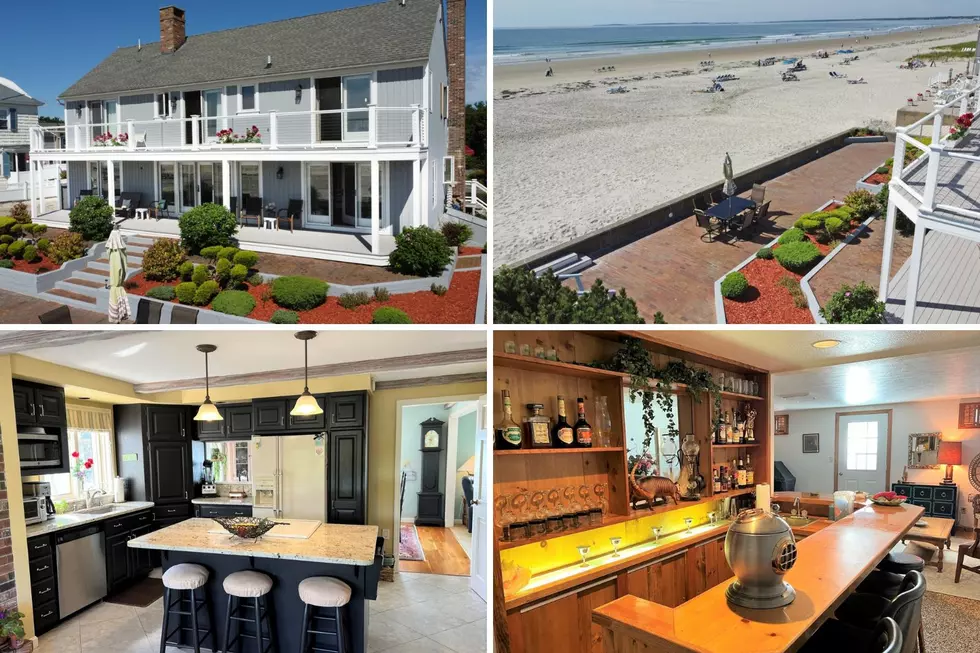 Enjoy the Sun & Fun With This Amazing Coastal Old Orchard Beach Home for Sale
The Real Estate Store: Canva
Maine Housing Demand
As Maine continues to become more desirable to live in, it also continues to become more difficult to find that prefect home. And if that desire is to live on the coast, well, you might be waiting a long time for that perfect opportunity.
However, that might have just changed with a home that recently hit the market in Old Orchard Beach. The large property right on the coast of the seaside town is just about a 20 minute walk to the attractions and nightlife. That also means it's a calm spot, even though it's still in close proximity to all the fun of OOB.
Old Orchard Beach Living
The home is over 4,000 square feet and includes 5 bedrooms and 5 baths. The property features a spacious kitchen, exposed wooden beams, tons of natural light, fireplaces, office, guest suite, huge patio, second floor deck, large driveway and parking area, nearly .75 acres of land, and picturesque views of the Maine coast and Atlantic Ocean.
At-Home Bar
It also has one heck of a bar and parlor. The full bar has enough space to basically fit an entire liquor section from a grocery store. The room itself is large enough to host any kind of party imaginable.
I just keep thinking how amazing it would be to enjoy the beach all day, and then invite friends or the entire community over to enjoy the home's amazing bar.
Also, how amazing is your home if you have a full at-home bar and parlor? That is some royal living.
The sellers are asking for $2.85 million. It's listed by the The Real Estate Store. You can find more images below, including the bar and its amazing proximity to the beach.
Ready to hit the shore?
Old Orchard Beach House Features Amazing Views and Even Better Bar
Located right on the sands of Old Orchard Beach is this 5 bedroom, 5 bath property. The home features incredible ocean themes, architectural beauty, and a full bar and parlor. It's the perfect spot for hosting beach parties.
30 of the Best Date Night Restaurants in Maine