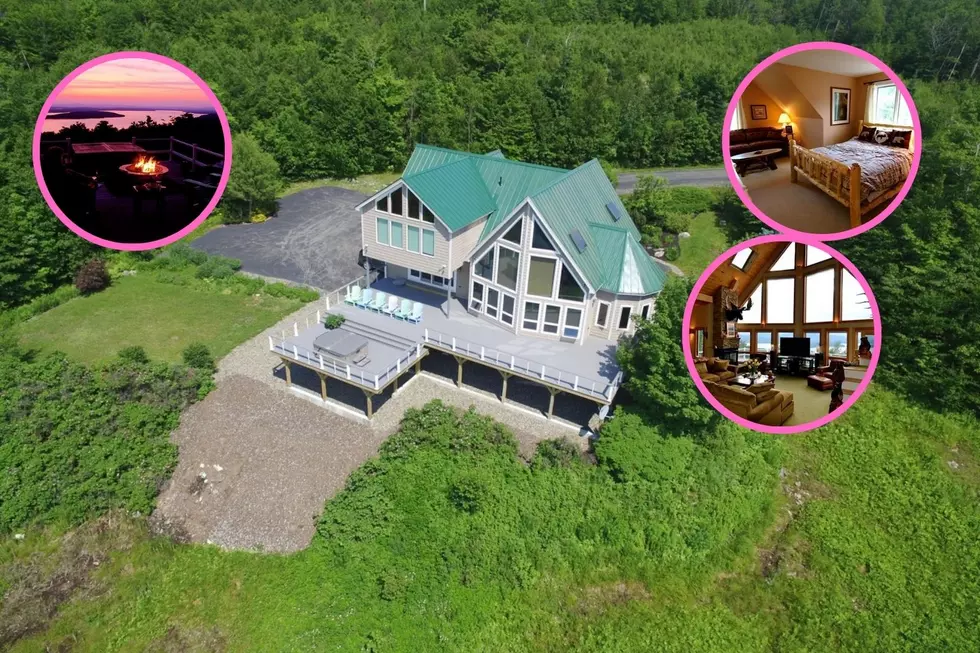 Experience Amazing Mountain Living Above Maine's Massive Moosehead Lake
Jim Quimby RE/MAX Infinity: Canva
Maine's Remote Landscape
While we may take it for granted on the southern coast, a lot Maine is remote. And I'm not sure there's a Mainer who minds that. Heck, even the most extroverted person can enjoy the fact that peace and serenity is just a short drive away. It's one of Maine's best qualities.
Now, imagine if you could take that remoteness and add a luxurious lifestyle to it. That's exactly what happened on a large hill just east of Moosehead Lake.
Maine Mountain Home
The home, located on Moosehead Isle in Greenville, is simply stunning. The property sits at an elevation of approximately 2,200 feet, and spans across 5 acres. The house was built in 2004, so its still very young at heart.
This incredible home is nearly 4,000 square feet and features 4 bedrooms, 3 baths, open concept downstairs and upstairs hall, numerous living spaces, a finished basement, finished loft, large deck, outdoor living space, hot tub, and easily some of the best views you will ever find in this state.
This mountain home is so unique that the resident can enjoy remote living and still be close enough to all the amenities needed to enjoy an easy lifestyle. It's also a perfect location for any enthusiast of outdoor activities, with hiking, boating, swimming, skiing, and more very close by.
Are you ready for mountain bliss? Are you ready for sunsets over Moosehead Lake? Are you ready to make an offer on this amazing home? The asking price is $1.495 million, and it's listed by Jim Quimby from Re/Max Infinity. You can find out more info here, and also check out some images from the home below.
Mountain Living in Beautiful Greenville, Maine, Home
Deep in the heart of Northwestern Maine is this amazing mountain home. Located righta bove Moosehead Lake in Greenville, is this 4 bedroom, 3 bath home with tremendous character and perfect views.
50 Maine Restaurants to Try in 2023
Thanks to our great listeners we were able to compile a list of many of Maine's great restaurants that Mainers want to try in 2023.
These great spots can be found across the state and waiting for you to give them a try.
How many have you been to? How many would you like to try for the first time?