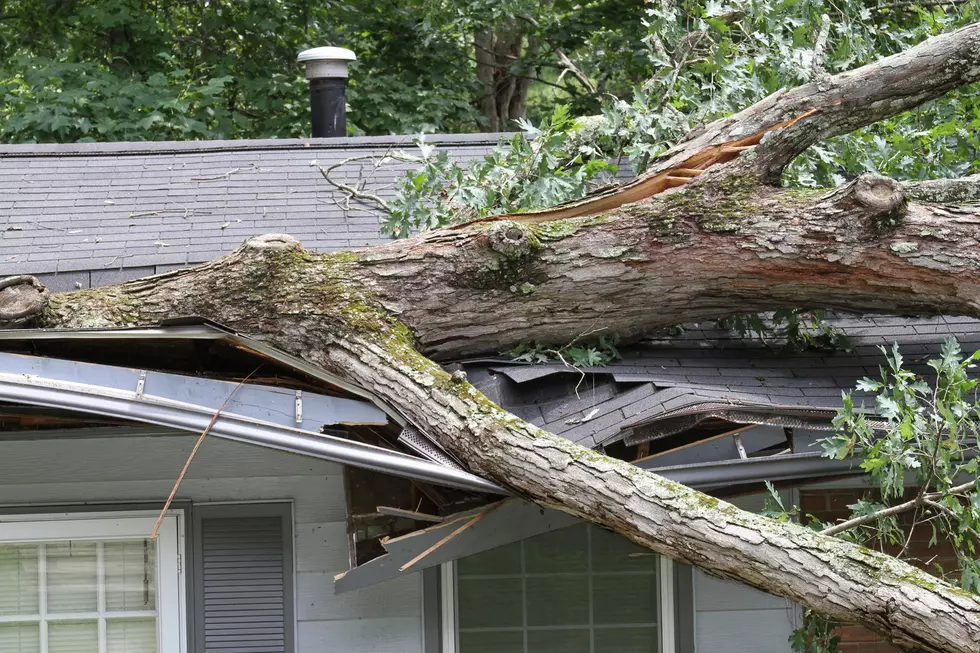 Here's How Hard the Wind Blew in Your Maine or NH Town Last Night
AwakenedEye
Well, that was an adventure! We hope you got through last nights' storm unscathed.
As of this writing on Tuesday morning there are still tens of thousands of Mainers without power. You can see the latest numbers at this link: LIST OF CMP POWER OUTAGES HERE
Here are the official wind speeds from between 8 pm and 10 pm last night in a bunch of Maine and New Hampshire towns.
Top speeds were in the 55 mph range with Mt Washington taking the top prize at 115 mph!
See the top wind speeds in your town here. Data from the wicked smart folks at the National Weather Service in Gray
POLAND                       48 MPH
DURHAM                       46 MPH
LEWISTON                     45 MPH
TURNER                        43 MPH
CAPE ELIZABETH               63 MPH
PORTLAND - MAINE MED ROOF    57 MPH
PORTLAND JETPORT             53 MPH
BRUNSWICK NAVAL AIR STATION  52 MPH
NORTH WINDHAM          48 MPH
AUGUSTA                      55 MPH
N WINDSOR                54 MPH
3 SE CRIEHAVEN               61 MPH
ROCKLAND                     43 MPH
BATH                         45 MPH
GEORGETOWN              45 MPH
PHIPPSBURG                   41 MPH
BELFAST                      47 MPH
YORK                               53 MPH
1 N KITTERY POINT       52 MPH
ARUNDEL                      48 MPH
SANFORD                      46 MPH
GILFORD                      50 MPH
JAFFREY                      40 MPH
MOUNT WASHINGTON             115 MPH...WINNER!!!!!
BERLIN                       45 MPH
STEWARTSTOWN                 44 MPH
WHITEFIELD                   40 MPH
BOW                          41 MPH
PORTSMOUTH                   48 MPH
ROCHESTER                    44 MPH
SUNAPEE                      44 MPH
44007 PORTLAND BUOY          56 MPH    0850 PM 11/30   NDBC
COASTAL MARINE LAB           53 MPH    0704 PM 11/30   NDBC
WELLS, ME                    51 MPH    0830 PM 11/30   NOS-NWLON
WESTERN MAINE SHELF          49 MPH    0804 PM 11/30   NDBC
CENTRAL MAINE SHELF          47 MPH    0704 PM 11/30   NDBC
44033 PENOBSCOT BAY BUOY     45 MPH    0804 PM 11/30   NDBC
44073 - GULF OF MAINE        43 MPH    0704 PM 11/30   NDBC
CAMDEN                       40 MPH    0845 PM 11/30   CWOP
10 Essential Items to Survive a Maine Winter