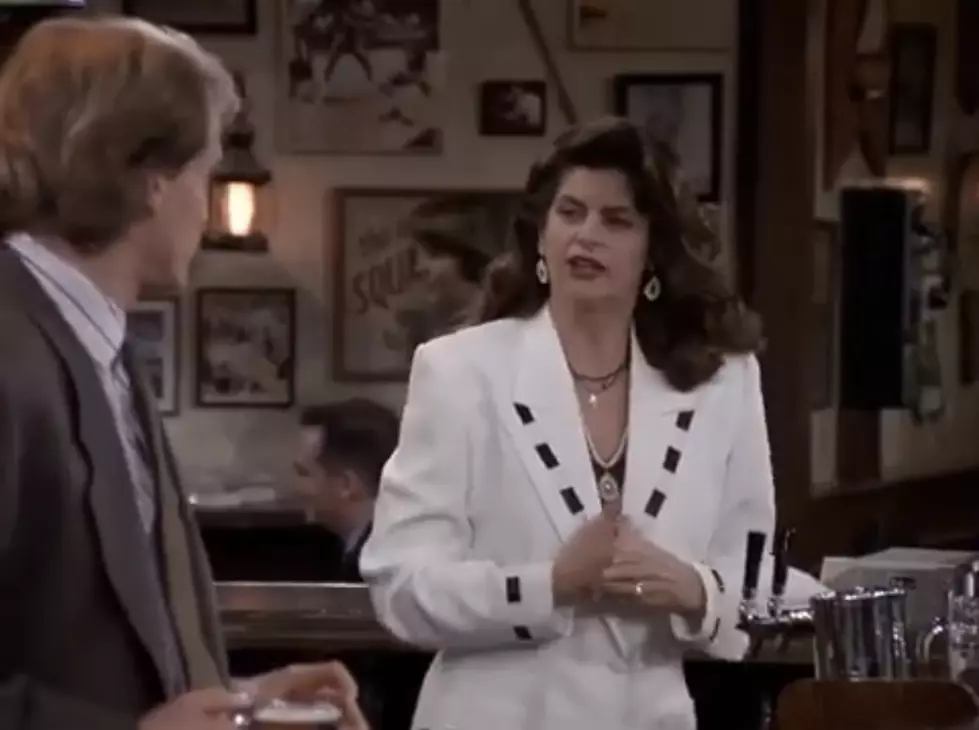 How Kirstie Alley Gave New Life to the Boston Sitcom 'Cheers'
JHew via YouTube
Actress Kirstie Alley died this week at the age of 71 after battling cancer.
Known for film roles in Star Trek II: The Wrath of Khan and Look Who's Talking, as well as the sitcom Veronica's Closet, Alley will forever be associated with the most famous New England based television series of all-time: the long-running, Boston-based Cheers.
Alley spent six seasons on the show, earning an Emmy for Outstanding Lead Actress in a Comedy along with four more nominations in the category. To many millennials, she was and always will be the standout female performer opposite Ted Danson.
But that was not always the case.
In 1987, as she wrapped her fifth season, actress Shelley Long elected not to return to the runaway hit, herself pursuing a career in film. If there was anyone who didn't realize just how potentially devastating this was to a series, consider Long's final scene – a dream sequence where Danson's Sam Malone allows himself to wonder "what if?"
Oof. Can you imagine having to follow that? Can you imagine anyone following that?
And yet…Kirstie Alley did. And while some will tell you Cheers was never the same, I maintain that Alley's debut as Rebecca Howe extended the show's run significantly.
To start, Alley was funny. She could carry a scene on her own and shift seamlessly from being an outcast to giving it right back to Carla or finally snapping at Woody (who may not be as dimwitted at it seems).
She forced Sam Malone to be cast in another light – that of a womanizer stifled (and rejected) by his female superior. Her versatility allowed characters such as Frasier Crane to grow and eventually break out on their own.
While there will never be another Sam and Diane, Cheers was a funnier show with Kirstie Alley. And it grew funnier all the way through its final episode, which, alone, earns Alley an expedited pass into comedy's Hall of Fame.
10 TV Comedies Set in New England
From a witch in Connecticut to an innkeeper in Vermont, here are 10 memorable TV comedies set right here in New England.
This Exquisite, $38M Boston, Massachusetts, Penthouse is a Literal Dream