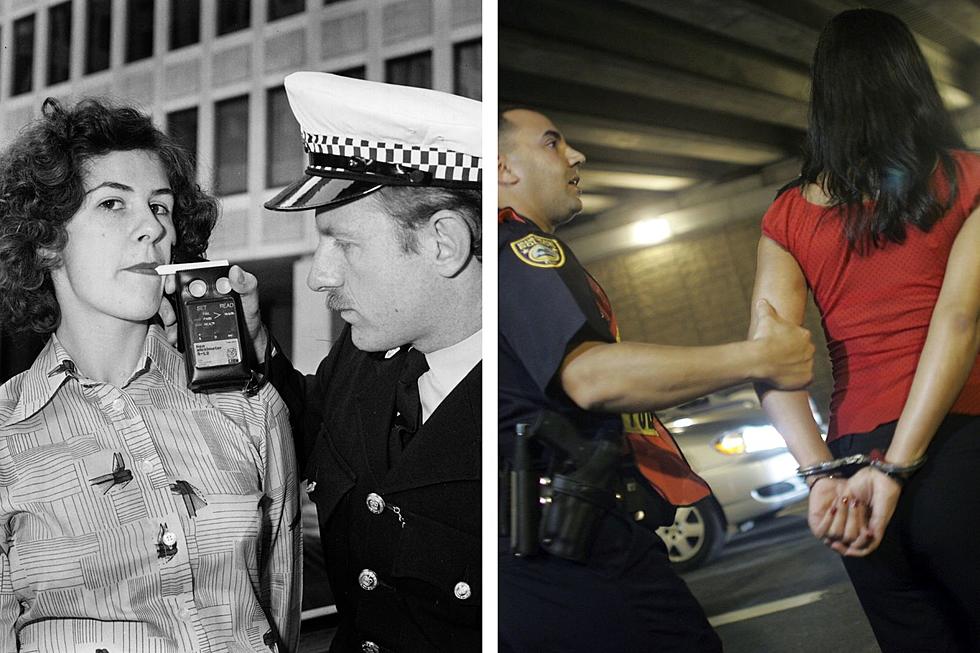 Are You Allowed to Refuse a Breathalyzer Test in Maine?
Credit: Evening Standard / Stringer / Joe Raedle / Getty
From the start, I want to make it clear that the best way to avoid taking a breathalyzer test is to not drink and drive in the first place. 
Don't be a dummy.
While we may not tout the idea of "Live Free or Die," Maine is a state where residents cherish their sense of freedom. But what happens if the flashing lights of a police car appear in your rearview mirror, and the officer suspects you may be impaired? What are your rights?
If you ever find yourself pulled over by a law enforcement officer who suspects you might be under the influence, you will likely be asked to step out of your vehicle and undergo field sobriety tests. It's important to note that in Maine, you are not legally obligated to take these tests. The officer, however, may not explicitly inform you of your right to refuse. Nevertheless, it's crucial to understand that your refusal may have consequences in court. The officer may still proceed with an arrest based on indicators of intoxication, such as the smell of alcohol, erratic driving, or difficulty locating your documents.
While field sobriety tests are voluntary in Maine, the situation changes when it comes to chemical tests. Maine operates under an Implied Consent law, which means that if a police officer has probable cause to believe that you have been driving a vehicle under the influence of intoxicants, you are required to comply with a chemical test.
According to Title 29-A: Motor Vehicles and Traffic, Chapter 23: Major Offenses - Suspension and Revocation, Subchapter 4: Implied Consent, Section 2521, "Mandatory submission to test," the law states that if there is probable cause, a person must submit to and complete a test to determine their alcohol level and the presence of drugs or drug metabolites through blood, breath, or urine analysis.
Typically, a law enforcement officer will administer a breath test, unless they determine it to be unreasonable. In such cases, an alternative chemical test, such as a blood or urine test, may be administered. If you opt for a blood test, you may choose a physician, provided one is reasonably available.
It's important to be aware that refusing a chemical test can lead to severe penalties under Maine's Implied Consent law. According to the same section mentioned earlier, a refusal to submit to a test or failure to complete a test may result in the suspension of your driver's license. Furthermore, the refusal or failure to complete the test can be used as evidence in a trial for operating under the influence of intoxicants and may be considered an aggravating factor at sentencing if convicted. These penalties escalate with subsequent refusals, ranging from 9 months to 6 years of license suspension.
If you find yourself in a situation where you are asked to undergo a chemical test, it is advisable to cooperate with the officer. Remember, the choice to refuse field sobriety tests does not extend to chemical tests in our Pine Tree State.
But again, just don't drink and drive in the first place.
KEEP READING: Here are the best places to retire in America