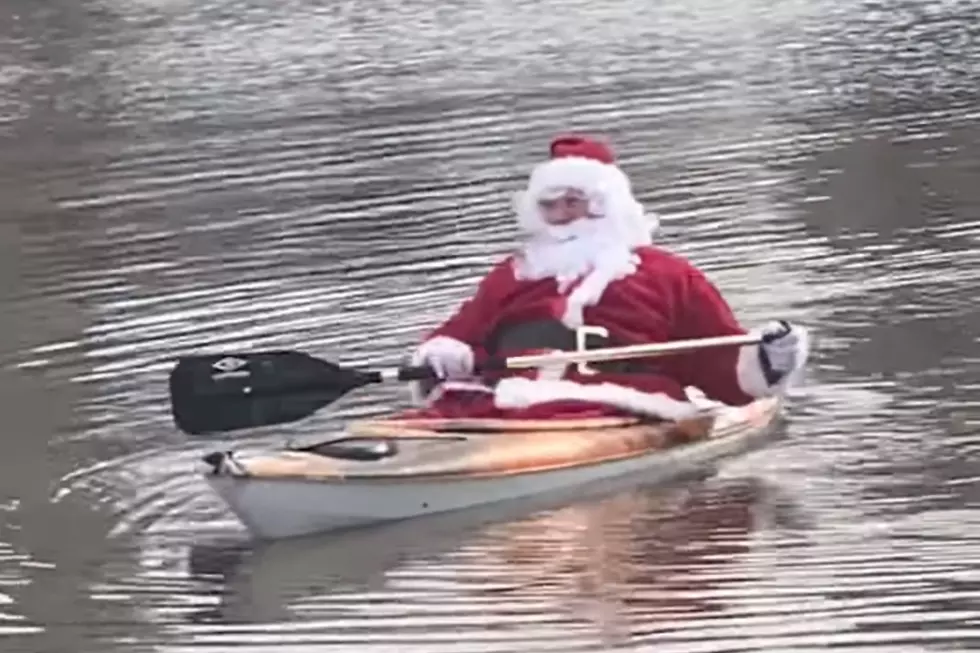 Watch Santa Kayak on a Flooded Maine Baseball Field the Day After Christmas
Aimee Elizabeth via Facebook
Santa had a busy Christmas Eve delivering all those presents, it seems only fair he gets a bit of a break.
But kayaking on a flooded baseball field in Maine?
You do you, Santa. You do you.
Just him and the open water. No elves and reindeer in sight. They must be on their own vacations elsewhere.
If the camera hadn't panned around to reveal the fence and surrounding area, you would definitely think he's in just a regular body of water like a lake or pond.
Of course, he seemed to be in great spirits, even giving a jolly wave to passers-by.
This must be his off-season kayak because it wasn't the usual Christmas colors of red green and white. Still, the orange kayak seemed to do the trick for coasting on the quiet waters.
Maybe he'll hit up some winter surfing on the Maine ocean next time?
Or maybe warmer waters for surfing might be better...
Whatever his R-and-R choice, he's earned it. Keep on keeping on, Santa. We'll see you next year.
Enter your number to get our free mobile app
10 Fun Facts You Might Not Have Known About Maine